Struggling Irish Online Casino Developer Cryptologic Posts Q2 Profit
Aug 12, 2011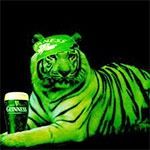 Online Gambling
Cryptologic, the struggling Irish online casino game developer has posted a 500K Q2 profit, the first since 2008.
The Irish online casino games and internet casino platform developer, Cryptologic, amazed all analysts by posting a Q2 pre-tax profit of $500,000, the first since 2008.
The once mighty company is functioning on a skeletal staff, going to just 100 full time employees from its height of 400 in 2006, when Americans were still free to gamble online. (Online USA casino real money games are still available.)
Over the last the three months the online casino company's revenues have rose to over 4% to $7 million. Cryptologic made a $9000 pretax profit for the first half of 2011, which may not be much but compared to a 2010 loss of $17.2 million it is definitely a moment in the right direction.
Operations created a surplus of half a million compared to a $13.3 million loss a year ago for the developer of online blackjack games. The surplus is attributed to the online casino games developer trimming its work force by 75%.
Cryptologic develops online casino-style games and platforms, and then licenses them to other operators. Clients include 888, Betfair and Paddy Power. It is listed on the Toronto stock exchange but is headquartered in Dublin.
Four months ago Cryptologic announced that it's looking for a buyer and hired Deloitte to shop the company around.
Four months ago, the company announced that it had hired Deloitte to carry out a strategic review that could lead to the sale of some or part of the business. It had no update on this process yesterday.
A year ago, Chairman David Gavagan took over as interim chief executive, when the incumbent, Brian Hadfield, left the business.
Much of the cost-cutting was undertaken in the final three months of last year. It involved moving operations from its London office and consolidating them at its base in Malta, where its software is developed.
The company has reined in its costs since then. Operating expenses in the first half of the year were $9 million, compared to $18 million during the same period last year.
---
Tags: Betfair, Brian Hadfield, casino-style games, Company Listing Change, Cryptologic, CryptoLogic Inc, David Gavagan, Dublin, interim chief executive, internet casino platform developer, Malta, online blackjack games, online casino, Online Casino Developer, online casino game developer, online casino games, Online gambling, Online USA casino real money games, Reorganization, United States, USD
Blackjack Strategy

Strategy Chart
Casino Strategy
Online Strategy
Casino vs Online
Advanced Strategy
Beginner Mistakes
Bad Betting Systems