Android Air Casino Gambling Platform Turbo Charges Wild Jack Mobile
Nov 23, 2011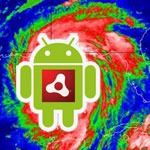 Android Air
Android Air casino game platform with over 30 top mobile gambling apps is coming to Wild Jack Mobile Casino by Christmas.
The highly popular Wild Jack Mobile Casino, that has been serving the needs of mobile gamblers since 2006, has announced that by the end of the year it will be turbo charged by the Android Air platform.
Android Air casino, as we have previously reported, is a revolutionary platform which will unleash the full potential of the Android powered mobile tablets and smartphones. For the first time, owners of Android version 2.2 and higher will experience the true power of mobile gambling at Wild Jack Mobile Casino through the Android Air casino platform.
In the past, developers of Android casinos have been using java or flash to create mobile casino games which worked on Blackberry, Nokia and other mobile devices. Since each mobile device has their own unique features, strengths and weaknesses, the developers were careful to never overwhelm the wimpier operating systems and devices by hobbling the newer and more powerful devices.
Android air will finally take the training wheels of mobile casino games and you can see it all for yourself at Wild Jack Mobile Casino infused with the power of Android Air platform.
Android Air Casino

Platform at Wild Jack Mobile

Wild Jack Mobile Casino will unveil the Android Air casino platform along with an amazing library of 12 native Android mobile casino games in less than a month. You will finally get into the spirit of Christmas this year and enjoy the holiday while playing your favorite Android Air casino games at the exciting Wild Jack Mobile Casino while drinking eggnog.

An additional 20 native Android Air mobile games will be arriving to Wild Jack Mobile Casino within three months to satisfy the yearnings of even the most demanding mobile casino gamer. Android Air allows for seamless integration of additional game titles at Wild Jack Mobile Casino including Android blackjack, slots, roulette and real money Android bingo.

This means that 100% pure, unadulterated speed will be pumping through your veins faster than a tweaking methamphetamine junkie chased by a cheetah.

"Wild Jack Mobile Casino was one of the first mobile casinos, and has always been at the cutting edge of technology. The Android air casino platform is one of the hottest, fastest, most exciting gaming environments which we acquired for our players," explains Mary Wise, Wild Jack Casino Manager.

Visit Wild Jack Mobile Casino, take advantage of the 10% cash back and up to $100 match deposit bonus, and finally see for yourself the exciting world of Android Air casino gaming.
---
Tags: Android, Computing, Embedded Linux, Jack Casino, Java, manager, Mary Wise, mobile device, mobile devices, Mobile game, mobile software, Nvidia Tegra, operating systems, smartphones, Technology, USD, Wild Jack Casino, wimpier operating systems
Blackjack Strategy

Strategy Chart
Casino Strategy
Online Strategy
Casino vs Online
Advanced Strategy
Beginner Mistakes
Bad Betting Systems