Grandmother Roasts in Car as Caregiver Plays Casino Blackjack
Feb 26, 2012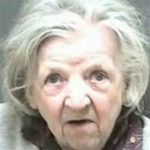 Left in Car
If a litmus test were to be devised to decide whether an individual was a problem gambler or not, the caregiver in the following story would qualify no matter who devises the test.
Normally we see these types of stories involve children, but this time around a 95 year old grandmother of 12, suffering from dementia, was left in a locked car parked outside a Florida Casino under the boiling rays of the afternoon sun.
The elderly woman spent over 2 hours slowly roasting, trapped in a locked car, enduring the sauna like effects of the tropical sun which draws millions of tourists to south Florida in the winter months.
Ms. Mary Holly, the caregiver who lives with the victim, and who has a fondness for theft, deception and a bit of blackjack, used the victim's vehicle to drive to the casino in order to participate in a black jack tournament around 4.50pm.
A Good Samaritan, made an anonymous call to the police informing them of the horrible situation and cops were at the casino at 7.15pm. Wittnesses stated that police initially thought that the elderly lady sustained brain damage or was under the influence of crack cocaine, since she was unable to answer even the most basic questions about herself.
A quick investigation uncovered the caregiver playing blackjack card games, and she was quickly arrested and charged with 'neglect of an elderly person'. A police background check of Ms. Mary Holy, the licensed caregiver , showed that she has multiple arrest warrants for 'exploiting the elderly' as well as grand theft under the name Maria Consuela de Jesus.
The next morning the Judge set bail at $6000, and ordered the caregiver to stay away from the victim, forbade her from taking care of any elderly patients until her criminal charges are resolved, and ordered her to wear a monitoring device around her ankle.
Upon hearing that she will no longer be allowed to live in the defendant's posh home, Maria Consuela fainted. The 95 year old victim remains hospitalized, unaware of her surroundings or the horrors of being locked up in the simmering heat of the tropics.
This is yet another reason why the Federal Government must permit real money online and mobile blackjack games.
These tragic situations could be easily avoided if adults were allowed to log into their favorite mobile casino and pay blackjack on their Android, iPhone or smartphone. Until such a time, we will unfortunately encounter many more of these horrific, yet easily preventable incidents.
---
Tags: Android, Blackjack, Family, Federal government, Florida, iPhone, Judge, Judicial Event, locked car, Maria Consuela, Maria Consuela de Jesus, Mary Holly, Mary Holy, Smartphone, USD
Blackjack Strategy

Strategy Chart
Casino Strategy
Online Strategy
Casino vs Online
Advanced Strategy
Beginner Mistakes
Bad Betting Systems