Malaysian Anti-Gambling Team Strikes Down
Nov 9, 2012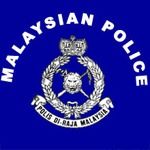 Malaysian Police
Malaysian gambling police busts illegal gambling den disguised as cyber cafe in Mentakab following tip from locals.
Malaysian casino gambling news reported about a police raid led by Assistant Superintendent Shaharudin Abdul Wahab led to the closure of another three illegal gambling outlets in the city of Mentakab.
The raid was initiated by a tip-off from locals. The police action saw the arrest of three caretakers and twelve customers aged between 20 and 50 who were partaking in online gambling activities including online blackjack.
A total of 38 computers used in internet gambling, three modems and MYR 614 ($105) were seized and confiscated on the premises.
Acting OCPD Supt Zundin Mahmood commented: "We believe the outlets were operating as gambling dens under the guise of cyber cafes."
The owners of the alleged illegal gaming premises will be subject to further investigations. Heavy penalties under the Malaysian Common House Gambling Act carry a minimum fine of MYR 10,000 ($3,261) per machine as well as a possibility to serve up to five years in prison.
The Malaysian police carried out a total of 43 raids have since new measures have been introduced on September 1, resulting in the arrest of 44 gambling operation managers, 196 customers as well as the seizure of 626 computers along with MYR 10,025 ($3,300) in cash.
---
Tags: casino gambling news, internet gambling, Malaysian, Malaysian Common House Gambling Act, Mentakab, Online blackjack
Blackjack Strategy

Strategy Chart
Casino Strategy
Online Strategy
Casino vs Online
Advanced Strategy
Beginner Mistakes
Bad Betting Systems