Swiss Player Wins Two Jackpots in Same Slot
Apr 26, 2013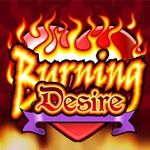 Jackpot winner
Recent casino win proves that 'unlikely' is not the same as 'impossible'
The chances of hitting the jackpot in a casino slot game are low. Chances of the same person hitting it twice in two days are so low that it would take a mathematician to write it down as a long and funny looking number.
Nevertheless, this unlikely event did happen to a certain Stephen W. on April 17th and the following day. Playing All Slots Mobile Casino from his portable device, this Swiss man decided to spin the reels of the Burning Desire slots.
That was a profitable decision, as well as a lucky one, because he hit the mobile slot's jackpot of $24,560.
There is nothing exception about that, but as mentioned he managed to repeat his success the next day. This time, instead of mobile casino gambling he logged on to the casino site from his home computer.
Playing the exact same slot, he managed to pull off an even greater jackpot, this time in the amount of $30,000!
Calculating the likelihood of such an event would require taking into account the probability of a jackpot in this particular mobile casino software as well as the number of player spinning the reels at any given time, an all available platforms, which also decreases the chances of any single individual.
Speaking of platforms, we do not know whether Stephen W. also tried his luck at the downloadable version of the slot to score a triple whammy, but lots of players will probably be tempted to do so, looking to emulate his accomplishment.
---
Tags: All Slots Mobile Casino, Burning Desire, Jackpot, mobile casino gambling, mobile casino software, mobile slots, Swiss
Blackjack Strategy

Strategy Chart
Casino Strategy
Online Strategy
Casino vs Online
Advanced Strategy
Beginner Mistakes
Bad Betting Systems