Mobile Casino Developer AbZorba Hits 2 Million Downloads
Sep 18, 2013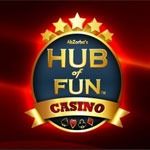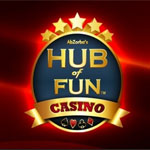 AbZorba Hub
Hub of Fun Casino Games Prove Popular with Mobile Gamers
2 Million times players have downloaded one of AbZorba's mobile casino games, as the company has doubled its reach in just 9 months. The mobile and social gambling company has had rapid growth, in part thanks to its clever anticipation of the market, and now its apps are reaching a vast number of players.
With its Hub of Fun mobile casino titles, AbZorba has been playing on the link between social gaming and gambling, with the free app available on the Google Play Store and Apple's AppStore. The company are now looking to push on with growth, while maintaining their current player numbers.
AbZorba CEO, Andrew Hughes, had this to say: "AbZorba is enormously proud to have amassed two million gamers across our Hub of Fun mobile casino titles, led by our world beating Live Blackjack21 on Android. Reaching so many installs organically is by no means easy but we have done it by providing terrifically entertaining multiplayer games that are fun, fast and robust – exactly what today's gamers demand."
With the current popularity of mobile slots, this trend shows no signs of abating, so plans to reach 10 million downloads do not seem farfetched. In fact, mobile and social gamblers have never been so spoilt for choice, with a host of apps now available from major players as well as independent companies.
With the mobile gambling map changing everyday, and gambling laws undergoing massive changes, the landscape will never be the same again, and it seems AbZorba will be a part of that.
---
Tags: AbZorba, Andrew Hughes, Apple, AppStore, Google, Hub of Fun, Live Blackjack21, mobile casino games, mobile casinos, mobile slots, Play Store, social gambling
Blackjack Strategy

Strategy Chart
Casino Strategy
Online Strategy
Casino vs Online
Advanced Strategy
Beginner Mistakes
Bad Betting Systems