Week in pictures: September 30 – October 06, 2014
Oct 7, 2014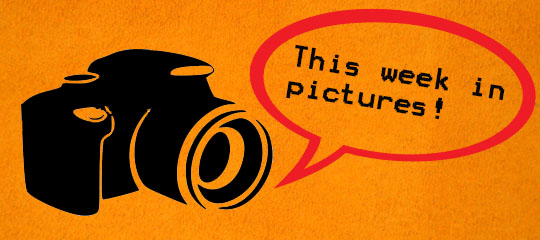 Past week was full of action and it seemed to have its epicenter in Asia.

Another volcano erupted, releasing ashes and smoke in Japan. It is here that the youngest F1 pilot (Max Verstappen, age 17) made his debut, at the Japanese Grand Prix but that also ended up in smoke. Some smoke is to be expected form Hong Kong as people started a fiery 'occupy' movement. From up far it seems that something is smouldering in North Korea for sure since Kim Jong-un looks like he has vanished.
The western world had some news of its own; another Ebola case has hit US and Lindsay Lohan hit the stage again, this time in a theater in London. Sweden made headlines with first baby born from a transplanted womb.
But how were the past seven days in gambling? Blackjack Champ has pictures, so… come, take a look!

1. Playing by the rules or else! Ministry of Finance proposed a new gambling legislation in Czech Republic, setting additional limits to players and casinos.


2. It's all about… winnings. American Gaming Association produced a report showing that the gambling industry paid $38 billion in federal, state and local taxes.


3. Winning and losing is part of the game and big players, such as Mr. Steve Wynn, know it. Wynn Resorts Ltd. won a casino license in Boston but lost 3% of share prices in Nevada.


4. 'Donde esta es la mejor sala de poker?' En PokerStars por supuesto. PokerStars entered the Spanish online gambling market and started 'una aventura español'.


5. Keep it simple! Blackjack Champ explained the secrets of blackjack strategy in simple terms because winning doesn't come easy but strategy plans can be simplified.


6. Blackjack Champ disclosed how to master the art of card counting and how to use that to your advantage. Start recognizing when the odds are in your favor!


7. Blackjack Champ answered to the most commonly asked blackjack questions from amateur blackjack players. Simple questions, complicated answers and the other way around, all coming to help blackjack players.


Great week, last week! To get an idea about this week's gambling news, check the daily articles on BlackjackChamp!

---
Tags: American Gaming Association, art of card counting, Blackjack, blackjack questions, blackjack strategy, Card counting, casino license, Gambling, Japan, Max Verstappen, Ministry of Finance, North Korea, spanish online market, Steve Wynn, United States, Wynn Resorts Ltd.
Blackjack Strategy

Strategy Chart
Casino Strategy
Online Strategy
Casino vs Online
Advanced Strategy
Beginner Mistakes
Bad Betting Systems