The week in pictures: June 2 – June 8, 2015
Jun 10, 2015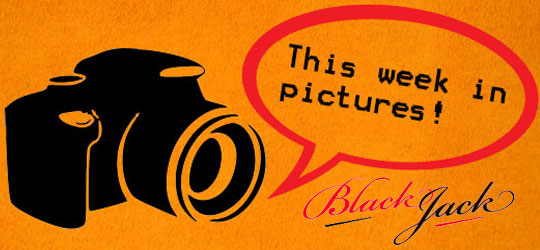 With so many big breaking stories last week lets take the time to look back over the big news stories of the last seven days
Sepp Blatter, freshly re-elected President of FIFA, international football's governing body, resigned last week amidst the sprawling allegations of corruption and bribery within the organization now being investigated by numerous agencies including the Swiss authorities and the FBI. With evidence from Chuck Blazer, and now Jack Warner, calling into question the honesty of previous World Cup hosting bids all eyes are on Russia and Qatar who won the right to host it in 2018 and 2022.
With only 14 survivors, three of whom were pulled by divers from the upturned hull, the Yangtze river cruise ship disaster was China's worst maritime tragedy in nearly 70 years. The Eastern Star capsized last week whilst carrying 450 mainly elderly tourists from Nanjing to Chongqing having been struck by sudden and severe winds. The police have taken the captain and first engineer into custody as the official death toll rose to 406 and recovery operations continued.
South Korean health officials continued to quarantine over 1,600 people in an effort to halt the spread of an outbreak of the MERS virus that claimed a fifth victim last week. Fourteen news cases of the Middle East Respiratory Syndrome brought the total number of infected in the country to 64, making it the biggest outbreak beyond the Middle East itself where the disease was first identified in humans in Saudi Arabia back in 2012. All confirmed infections occurred in healthcare facilities.
In sport Stan Wawrinka came back from a set down to win the next three and beat world number one Novak Djokovic to the French Open title 6-4 4-6 3-6 4-6 at Roland Garros. This ended Djokovic's 28 match winning streak, but can the Swiss star repeat this superb performance at Wimbledon later this summer? You'll have to read our daily news pages to find out. In the meantime lets look back at the big news stories that we featured over the last week.
The gambling world has some news of its own, let's see how was "our" week, in pictures.
1. As in the in the world of blackjack there is always room for improvement, the Blackjack Champ team thought of bringing to your attention a list of best blackjack books.
2. In Blackjack, strategy is everything and most of the blackjack strategy has been depicted in books. Blackjack Champ reviewed some of the best blackjack books of all times, feel free to take a look.
3. Blackjack Champ continued the blackjack books series, presenting the best or newest blackjack manuals.
4. Bovada Casino invited all blackjack players to join in in their rewarding Blackjack Weekends.
5. Drake Casino invited all blackjack players to their wonderful Blackjack Tournament with USD 1000 on offer.
6. We have collected all the historical card games and their history trying to discover the origins of Blackjack.
7. BlackJack Champ took a look at all the blackjack tournaments and started a guide series presenting all aspects. Make sure you;ll be following it.
Meanwhile a 911 call from Stamford, Connecticut, has gone viral after a resident phoned Police to gain their assistance in returning him and his family to their home having been chased from it by their cat. The cat's overt hostility has been excused by it just having given birth to a kitten, and the police dispatcher took pity on them sending a police unit to help them return to their residence in one of the most bizarre domestic instances on police records.
---
Tags: Arnold Snyder, Blackjack, Drake Casino, Federal Bureau of Investigation, FIFA, Middle East, MIT Blackjack Team, online blackjack tournament, Roland Garros, Sepp Blatter, the French Open title, Wimbledon, World Cup, Yangtze river
Blackjack Strategy

Strategy Chart
Casino Strategy
Online Strategy
Casino vs Online
Advanced Strategy
Beginner Mistakes
Bad Betting Systems