The week in pictures: July 7 – July 13, 2015
Jul 14, 2015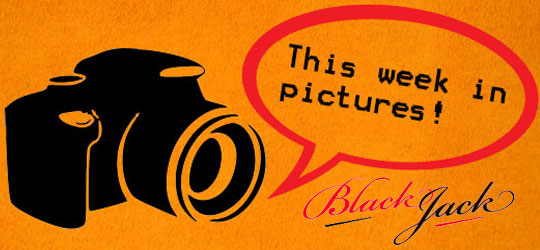 There were no shortage of important news stories last week so lets review some of the biggest from the last seven days
Donald Trump last week promised to release his personal financial records as he continues his bid to win the Republican nomination for President in the 2016 race for the White House. Continuing his anti-Mexican immigration Mr. Trump claimed "I'm, like, a really smart person." Which might have sounded more convincing if he hadn't then insulted the press which isn't very smart at all. Surprising many with his levels of support he must release his records in order to be able to participate in the televised debate on the 6th of August to make his mark in a crowded field of candidates.
A commemoration held for the victims of the Srebrenica massacre, in which Bosnian-Serbs butchered 8,000 Muslim men and boys was disrupted last week when the Serbian Prime Minister, Aleksandar Vucic, was invited to leave proceedings by an angry crowd that showed their feels by hurling bottles and stones at him. He was forced to flee and perhaps will now reconsider Serbia's attitude to the massacre it still refuses to admit as being an act of genocide despite the views of the international courts.
Alexis Tsipras, Greek Prime minister, continued to attempt to gain an acceptable rescue package from his nation's Eurozone creditors last week with prolonged sessions at a summit of EU leaders running long into the night in order to find a way forward. With a growing sense that some in the Eurozone, Germany particularly, are being punitive in response to the anti-austerity referendum result, the Greeks were offered a succession of humiliating deals designed to remove the Syriza government who promised to stand against such draconian measures.
In sport the England cricket team managed a surprise defeat of the Australians in the first Ashes test in Cardiff, last week, winning by 169 runs with a day to spare and astonishing pundits and fans alike in the process. Keeping the side unchanged for the second test at Lords there are far higher expectations and it would seem it is Australia not England whose cricket team are in crisis, but will the ozzies strike back? You'll have to read our daily news pages to find out. In the meantime lets look at some of the stories we covered over the last seven days.
1. Players found out that they can claim 10,000 free chips simply for registering at the popular Jubise Casino.
2. Full Tilt Casino offered Gold Card cash bonuses of up to USD 1,000 for their Live Blackjack players.
3. Players stood to gain large rewards thanks to the lucrative Weekly Hit & Draw promo offer at the amazing Bodog Casino.
4. A man has been arrested on suspicion of allegedly using fake USD 5 dollar notes to play blackjack at Rivers Casino in Pittsburgh.
5. BlackJack Champ introduced Betway Casino's new member offer to its players, which consists of a welcome bonus up to GBP 1,000.
6. Genting Casino offered a terrific promotional deal to their beloved customers, who were given the chance to take GBP 1,000 free money and become VIP members with lots of benefits.
7. Jubise Casino offered 20 % Cashback bonus for their costumers that have enjoyed the Money Monday promotion.
Meanwhile Los Angeles was treated to the most reckless display of driving investigators have ever seen when a dark Audi was filmed driving for several miles at speed through the city entirely in reverse. Despite busy streets and challenging curves the driver continued to reverse nearly hitting pedestrians and veering into oncoming traffic on the other side of the road at times in what investigators are calling "some of the most reckless driving" they've ever seen.
---
Tags: 2016, Aleksandar Vucic, Alexis Tsipras, Ashes, Audi, Australia, Cardiff, Donald Trump, England, EU, Germany, Lords, Los Angeles, Serbia, Srebrenica, Syriza, White House
Blackjack Strategy

Strategy Chart
Casino Strategy
Online Strategy
Casino vs Online
Advanced Strategy
Beginner Mistakes
Bad Betting Systems