The week in pictures: July 22 – July 28, 2015
Jul 28, 2015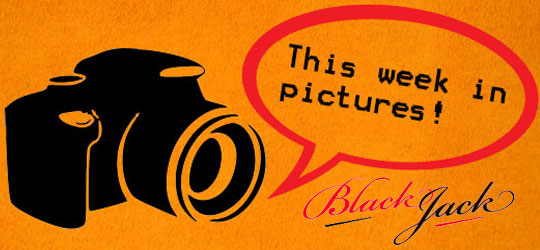 With no end of important news stories in the last seven days perhaps we should take a moment to glance over some of the biggest from last week
The Turkish air force began bombing IS and Kurdish militant targets within Syria last week after a suicide bomber struck the Amara Culture Centre in Suruc on the border with Syria. The centre was hosting over 300 activists from the Federation of Socialist Youth Associations to talk about reconstructing nearby Syrian town Kobane. Dozens of the young attendees were killed with over a hundred other casualties. In response Turkey also lifted the ban on the use of its bases in the war on IS.
Japanese finance minister Taro Aso reacted angrily to an independent report that revealed the massive conglomerate Toshiba, well known for its electronics goods but which also produces nuclear reactors, has knowingly overstated its operating profits by some 1.2 billion dollars over several years. His statement that it might damage international confidence in Japanese business caused the immediate resignation of chief executive Hisao Tanaka as well as seven other company officials.
Barack Hussain Obama visited Kenya last week, becoming the first sitting US president to do so, and amongst very tight and overt security paid his respects at the scene of the 1998 Nairobi embassy bombing. Kenya is the country of origin of Mr. Obama's father and he praised the nation for its business and economic potential. President Kenyatta said his people stood united with the US on terrorism although a joint press conference highlighted differences on gay rights and women's issues.
In sport American Zach Johnson won the 144th Open Championship at St. Andrews after a three way play off and a tournament seriously disrupted by extreme weather conditions. The 39 year old kept his nerve to stay ahead of Leishman and Oosthuizen, said this second major title win for him was "humbling". Question is can he repeat this dazzling performance? You'll have to read our daily news pages to find out, but in the meantime lets review some of the major news stories we covered last week.
1. Vegas Crest Casino offered a matchless Blackjack Cashback Bonus to every fan of this historical casino classic.
2. Blackjack Champ compiled a list of common erroneous beliefs that concerns the beautiful game of 21.
3. GUTS Casino offered a spectacular Welcome Package with countless benefits for those who are not their members yet.
4. GUTS Mobile Casino prepared a great Welcome Package as well with numerous bonuses for all their new members.
5. Bovada Casino updated their site with superb new features, promotions and theme that'll meet the needs of all blackjack players.
6. Bodog Casino revamped their site and it's better than ever with modern features and generous promotions at one place.
7. LeoVegas Casino announced numerous rewarding promotions and 700 online games including high-quality blackjack titles.
Meanwhile the Speaker of the House of Lords in the UK was forced to refer the conduct of the Deputy Speaker to the police after footage of him snorting cocaine from off the breasts of a sex worker was released by a British tabloid newspaper. Lord Sewel has resigned from that post and, quite rightly, also quit his position as Chairman of the Lord's privileges and conduct committee, a body that is charged with overseeing the enforcement of standards amongst their lordships. Investigations continue.
---
Tags: 144th Open Championship, Amara Culture Centre, Barack Hussain Obama, blackjack fake strategies, blackjack false stratehies, blackjack strategy, blackjack styrategiews, Bodog, Bovada, Cocaine, Hisao Tanaka, IS, Kenya, Kobane, Leishman, Leo Vegas, Lord Sewel, Oosthuizen, St. Andrews, Suruc, Taro Aso, Toshiba, welcome bonus, Zach Johnson
Blackjack Strategy

Strategy Chart
Casino Strategy
Online Strategy
Casino vs Online
Advanced Strategy
Beginner Mistakes
Bad Betting Systems