The week in pictures: August 04 – August 10, 2015
Aug 12, 2015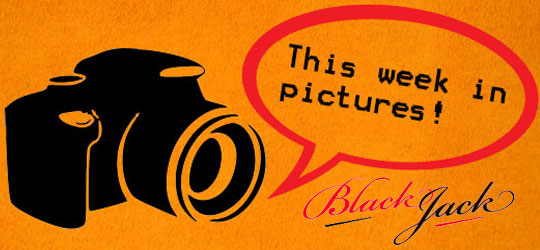 With no shortage of headline grabbing stories over the last seven days perhaps we should take a moment to review some of the most important from last week
Seventy years after the United States dropped the first atomic bomb on Hiroshima the city paused to remember the dead and commemorate this tragic event. With some 70,000 killed either in the blast or firestorms that ripped through the city afterward, and another 70,000 to die of their injuries or illnesses, the moment of silence at 8:15am on August 6th was led by Shinzo Abe, the nation's Prime Minister in the Peace Memorial park and attended by tens of thousands.
In America Fox News hosted the first televised Republican candidates debate which included the headline grabbing Donald Trump who not only dominated proceedings during the debate but took issue with the manner in which host Megyn Kelly had questioned his attitude towards women. "You could see there was blood coming out of her eyes, blood coming out of her whatever." Said Trump afterward, remarks which caused instant controversy and stole nearly all the headlines in subsequent days. The island of Taiwan was hit by the sustained 100mph winds of Typhoon Soudelor which caused widespread damage to trees and powerlines leaving 3 million homes without electricity, the weather system then moved onto the Chinese mainland where authorities evacuated 163,000 people, put 7,000 personnel on standby and forced 32,000 vessels to return to port. Despite these precautions the typhoon left six dead, injured hundreds and left over a million homes in Fujian province along without power.
In sport the Netball World Cup got underway in Sydney where favorites, hosts Australia, will be chased hard by arch rivals New Zealand. Both teams won their opening matches and it looks like it'll be an explosive competition with England managing a win over both Scotland and Jamaica only now to face a clash with those Aussies who've won ten out of the previous 14 trophies. Who win out in the end? You'll have to read our daily news pages to find out but in the meantime lets look at some of the big stories from around the world that broke in the last week, until August 10.
1. Royal Panda Casino welcomed another slot winner who has collected USD 36,000 with some lucky spins on the Tomb Raider slot and the Lucky Leprechaun slot.
2. Players enjoyed a generous Welcome Package at Tivoli Casino with multiple deposit bonuses and numerous free spins.
3. Casino Cruise rewarded their loyal members with a superb Friday Freebie that'll come on a weekly basis without asking.
4. LeoVegas Casino members participated in a superb Summer Spectacular where the cash prizes are astounding and the games are of the highest quality.
5. Royal Panda Casino went live in German and they've celebrated the launch with fantastic promotions intended to German speakers.
6. Jubise Casino offered an awesome Weekend Bonus to their members to make they can boost their balance during free-time too.
7. Maria Casino offered a 400 Pound Welcome Package with numerous deposit bonuses and additional 40 free spins.
Meanwhile Daily Show host Jon Stewart handed over anchor duties on Comedy Central's topical comedy mainstay to Trevor Noah in an emotional farewell that featured tributes from both current and past colleagues and political friends and foes alike. Mr, Stewart took the opportunity to decry what he called "blatant mendacity" saying "Whenever something's been titled 'Freedom' 'Family' 'Fairness' 'Health' 'America', take a good long sniff." The question is can the Daily Show survive without him and just what will the darling of the politically liberal do next?
---
Tags: Australia, China, Daily Show, Donald Trump, England, Hiroshima, Jamaica, Japan, Jon Stewart, Megyn Kelly, Netball World Cup, New Zealand, Scotland, Shinzo Abe, Sydney, Taiwan, Trevor Noah, Typhoon Soudelor
Blackjack Strategy

Strategy Chart
Casino Strategy
Online Strategy
Casino vs Online
Advanced Strategy
Beginner Mistakes
Bad Betting Systems