The week in pictures: August 25 – August 31, 2015
Sep 1, 2015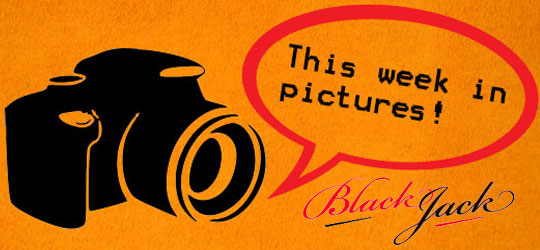 As there were just so many big news stories in the last seven days perhaps we should revisit some of the biggest of the last week
Alison Parker, a reporter for WDBJ-TV, and her cameraman Adam Ward were gunned down Wednesday during a live TV interview with Vicki Gardner, executive director of the Smith Mountain Lake Regional Chamber of Commerce. The gunman was identified as being Vester Lee Flanagan II, aka Bryce Williams, a disgruntled former employee of the broadcaster and sought by police through the day. He died of self-inflicted gunshot wounds. Mz. Gardner was shot in the back and hospitalized.
71 migrants were found dead in the back of a truck left abandoned by the side of Austria's A4 motorway between Parndorf and Neusiedl on Thursday. The group that contained 59 men, 8 women, 3 boys under ten, and a baby girl of no more than two years of age, are just some of the many migrants currently traveling to the EU from the warzones of the Middle East. Investigations into their deaths continued with arrests made in neighboring Hungary where the vehicle was registered.
The Army, ruling in Egypt since their ousting of Mohamed Morsi in July 2013, continued its crackdown on free speech last week as three Al-Jazeera journalists were sentenced to three years in prison. Peter Greste, Mohammed Fahmy and Baher Mohamed were erroneously accused of operating without a license, colluding with the Muslim brotherhood and broadcasting false reports by the Army in December 2013, their harsh unjust sentencing caused a widespread international outcry.
In sport Britain's Mo Farrah took a third successive 5,000m gold at the World Championships in Beijing last week, adding to his 10,000 meter gold at the same competition. Farrah has now won gold in both events at two successive world championships and the Olympics before that, the first to do so. Will he do the same in Rio? You'll have to read our daily news pages to find out, but in the meantime lets take a look back over the big news stories we covered over the last seven days.
1. Casino Cruise invited all casino enthusiasts to their spectacular Free Spin Mania month which features numerous bonuses and prizes.
2. The new Dazzle Me slot went live at the wonderful Casino Room with 100 superb free spins for all new players.
3. Blackjack players were enjoying Jubise Casino's Wednesday deposit bonus on wonderful desktop and mobile games.
4. Another week, another Friday Freebie at Casino Cruise, offering a mystery bonus before each weekend.
5. LeoVegas Casino signed a deal to sponsor ITV2's popular Celebrity Juice show through its 14th season.
6. Hat-trick offers from Casino Cruise which introduced players to the Party Pool promotion.
7. Royal Panda Casino announced their month-long promotion for September where players can play some entertaining slots in order to win a car.
Meanwhile the deathbed confession of a man in Poland has led to the discovery of an armored train said to contain both looted art and Nazi gold. Deputy culture minister Piotr Zuchowski said he had seen ground-penetrating radar images that confirmed the train's existence and that the authorities would undertake an operation to recover the train and its contents. The train was hidden as the Nazis retreated in face of the massive Red Army in 1945. Previous searches over the years since turned up no trace.

---
Tags: Adam Ward, Alison Parker, Austria, Baher Mohamed, Beijing, Bryce Williams, Hungary, Mo Farrah, Mohammed Fahmy, Nazis, Neusiedl, Olympics, Parndorf, Peter Greste, Piotre Zuchowski, Red Army, Rio, Smith Mountain Lake Regional Chamber of Commerce, Vester Lee Flanagan, Vicki Gardner, WDBJ-TV, World Championships
Blackjack Strategy

Strategy Chart

Casino Strategy

Online Strategy

Casino vs Online

Advanced Strategy

Beginner Mistakes

Bad Betting Systems