The week in pictures: September 14 – September 22, 2015
Sep 22, 2015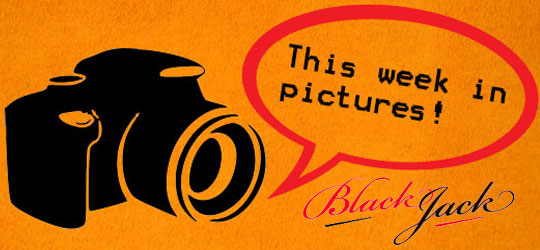 So many important news stories hit the headlines last week it's probably a good idea to look back over some of the biggest
The Schengen Agreement that allows for free and unfettered travel between the nations of the European Union was compromised last week as several nations re-instituted border checks in response the massive migration of Middle Eastern refugees fleeing the war zones of Afghanistan, Syria and Iraq. Nations like Serbia, Croatia, Slovenia and Hungary are struggling to cope with the huge numbers and as yet the EU has failed to reach consensus on how to adequately respond to the crisis.
In Japan a controversial new security bill that caused scuffles in Parliament, outrage in China, demonstrations in the streets of Tokyo and a furious series of no-confidence motions against both Prime Minister Shinzo Abe and other government minsters, passed in parliament. The bill, that allows for the deployment of Japanese military forces abroad for the first time since the Second World War is unpopular in Japan and has seen Abe's poll numbers drop to their lowest levels since 2012.
In the US Donald Trump, Republican presidential candidate in the race for the White House in 2016, once again courted controversy by failing to correct one of his supporters at a rally in New Hampshire who prefaced his question to Trump by saying President Barack Obama is a Muslim and "not even an American". Mr. Trump defended himself by saying that it is "not his job" to defend the president, and that were the situation reversed Mr. Obama would be unlikely to defend him.
In sport West Ham took an early lead against English Premier League leaders Manchester City through Victor Moses and then saw that doubled by Diafra Sakho on the half hour. Manchester City grabbed a goal just before half time but the London side clung on throughout the second half to take three points. Can Manchester City bounce back from this defeat? You'll have to read our daily news pages to find out but in the meantime here's a look back at some of the stories we covered in the last seven days.

1. Motoman's revolutionary blackjack robot was available to try at the Museum of Science and and Indsutry in Chicago.


2. Bet365 offered three different welcome bonuses from which two were fitting for enthusiastic blackjack players.


3. MobilityWare released a new apple watch blackjack game as a follow-up to their popular Solitaire title.
4. Drake Casino organized another blackjack tournament with a $1,000 prize pool and really low entry fees.
5. PayPal returned to four online gambling sites in the US following their separation from eBay after 12 years.
6. Betsafe Casino's online blackjack tournament provided a great chance to try six great blackjack titles.
Meanwhile a man in the UK who took 35 Viagra tablets in under an hour found himself with five days of constant erections and an impromtu two day stay in hospital for his trouble. "I ended up feeling sick, dizzy and hallucinating, everything I saw was green." Said Daniel Medforth, "and I had an massive erection that would not go away. The paramedics were very professional but you could see they were trying not to laugh. Fortunately my wife has forgiven me and I realize I have been very, very lucky."
---
Tags: Croatia, Daniel Medforth, Diafra Sakho, Donald Trump, English Premier League, Hungary, Manchester City, Obama, Schengen, Second World War, Serbia, Shinzo Abe, Slovenia, Viagra, Victor Moses, West Ham
Blackjack Strategy

Strategy Chart
Casino Strategy
Online Strategy
Casino vs Online
Advanced Strategy
Beginner Mistakes
Bad Betting Systems