The week in pictures: October 6 – October 12, 2015
Oct 13, 2015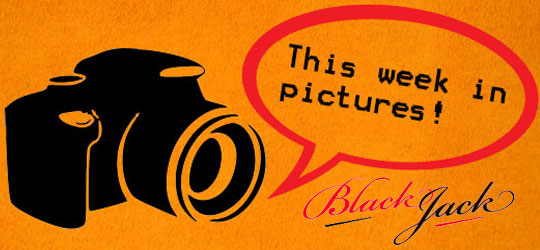 With so many big breaking stories over the course of last week perhaps we should take a moment to review some of the most important.
Saturday saw a tragic attack in Ankara, Turkey, as a peace march was targeted and a pair of explosions killed over one hundred. Recep Tayyip Edogan, the country's president placed blame for the deaths on either left wing militants, the forces of ISIS or the PKK, the Kurdish freedom fighters with whom a ceasefire recently broke down. The left-wing groups that organized the march blamed the government for failures in security and making political capital ahead of the November 1st general elections.
The Israeli cabinet last week approved a new minimum sentence of four years for those convicted of throwing stones at moving vehicles following a spate of attacks as tensions across the region rose. Since October 3rd there have been 14 separate stabbings targeting Jews and at least one revenge attack that saw four Palestinians stabbed. Both sides continue to blame each other for the situation as instances of violence mount and clashed between security forces and Palestinians continue.
A massive rally was held in Pyongyang, North Korea, last week to celebrate the 70th anniversary of the formation of the ruling Worker's Party that saw thousands take part in a huge parade through the city's main square. Kim Jong-un, the nation's supreme leader, presided over the event that saw a military parade of vehicles and troops, a display of traditionally dressed ladies and a fly-past by the air force. There was also reference made to the nation's nuclear program and a display of ICBMs.
In sport FIFA, already under numerous investigations saw both Michel Platini, President of UEFA, and Sepp Blatter, the out-going FIFA president, appeale their ninety day suspensions handed down by the organizations ethics committee following criminal investigations in the payments made between the pair. Will it make a difference to Platini's hopes of replacing Blatter next year? You'll have to read our daily news pages to find out, but in the meantime here's a look back at last week's big stories.
1. We shared our collection of Jeffrey Ma's pieces of advice from his speech at this year's Global Gaming Expo at Las Vegas.
2. ComeOn! Casino invited all blackjack players to enjoy their great selection of online and mobile blackjack games after claiming a welcome bonus.
3. Betsafe Casino announced the date for their new blackjack tournament that has a £2,000 prize pool and £550 cash first prize.
4. Intertops Poker offered four blackjack games with great jackpots to all their curious poker players.
5. The Blackjack Casino Recommendation of the week provided two choices with bonuses to blackjack players.
Meanwhile a 12 year old Jaguar called Salman has been returned to a zoo in Kerala after keepers at The Delhi Zoo who had gained the animal on loan said it was too fat to mate with their female Kalpana. "The female is seen trying to entire him but he lies in a corner and refuses to respond." Said Riaz Khan blaming Salman's appetite that exceeds that of the average tiger. Efforts to control his weight, and increase his activity, by a strict died have failed to produce the desired effects.
---
Tags: Ankara, Delhi Zoo, FIFA, ICBM, Isis, Jaguar, Kalpana, Kerala, Kim Jong Un, Michel Platini, North Korea, PKK, Pyongyang, Recep Tayyip Edogan, Riaz Khan, Salman, Sepp Blatter, Turkey, UEFA, Worker's Party
Blackjack Strategy

Strategy Chart
Casino Strategy
Online Strategy
Casino vs Online
Advanced Strategy
Beginner Mistakes
Bad Betting Systems