This Week in Pictures: November 17 – November 23, 2015
Nov 25, 2015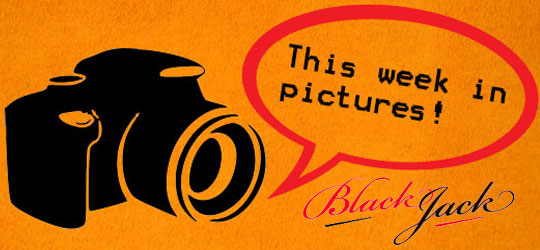 There was no shortage of big news stories over the last seven days so lets revisit some of the most important to hit the headlines.
The Radisson Blu Hotel in the Mali capital of Bamako was attacked by around a dozen gunmen last week who killed numerous members of the security staff and several foreign guests including an American, two Belgians, three Chinese, six Russians and an Israeli with the death toll reaching at least 19 according to local officials. The attack, claimed by both al-Murabitoun and Al-Qaeda in the Islamic Maghreb and involving a car with diplomatic plates, was timed to coincide with a staff shift change.
The winner of Miss World Canada, Anastasia Lin, was the center of controversy last week when she claimed to have been locked out of the finals that are being held in China because of her outspoken views on Chinese human rights abuses and because of her defense of the Falun Gong movement that the authorities consider an illegal cult. She is yet to receive her official letter of invitation which prevents her apply for a visa. Miss World Canada has said it is too late to provide a replacement.
Belgian authorities continued a massive manhunt across the country last week seeking Salah Abdeslam who they describe as "armed and dangerous". Following the terrorist attacks on Friday the 13th in Paris many European capitals remained on high alert, Brussels itself was placed under lockdown with the city's metro network closed, residents told to avoid crowded placed and troops patrolling the streets following intelligence reports that indicated a credible and imminent threat of terrorism in the city.
In sport West Brom over powered Arsenal in the English Premier League as Wenger's side failed to score a crucial penalty when Santi Cazorla lost his footing and Pulis' team came back from a goal down to win 2-1 moving them up to 12th on the table and moving the London side down into fourth. Will Arsenal bounce back from this miserable defeat? You'll have to read our daily news pages to find out but in the meantime lets look back at some of the big stories we covered over the last seven days.
1. Royal Panda Casino launched the Lucky 21 promotion, which offers a chance for a $210 prize on top of the winnings.
2. FashionTV Casino invited all blackjack players to claim an €100 bonus at their Tuesday Fashion Party.
3. PokerStars welcomed their seventh lucky member this month who joined the eleven other millionaires made on Spin & Go tournaments.
4. We explored the history and mechanism of shuffling devices and their effect of card counting and casinos.
5. We collected the three best blackjack bonuses that were crafted specifically for the lovers of this renowned game.
6. Experts suggested that card and chip manufacturers could be sued for providing supplements for blackjack at Seminole casinos.
7. GTbets Casino offered a unique blackjack bonus, which provides a 10% rebate on all blackjack losses from the 21st of each month.
Meanwhile the BBC's panel discussion show Question Time saw an audience member question the media's perpetuation of the association between militant terrorists and mainstream Islam by their description of ISIS as being Islamic State despite their being neither a state nor Islamic. "If I call myself a zebra do you then refer to me as a zebra?" she asked of the panel, a sentiment that chimes with experts who suggest use of Daesh, the acronym said so that means "trample down and crush".
---
Tags: al-Murabitoun, al-Qaeda, Anastasia Lin, Bamako, BBC, Brussels, Canada, Chelsea, Daesh, Falun Gong, Hollywood, Isis, Islamic State, Jose Mourinho, Mali, Miss World, Norwich, Paris, Premier League, Question Time, Radisson Blu Hotel, Salah Abdeslam, Tom Cruise, Zebra
Blackjack Strategy

Strategy Chart

Casino Strategy

Online Strategy

Casino vs Online

Advanced Strategy

Beginner Mistakes

Bad Betting Systems