The week in pictures: December 22 – December 28, 2015
Dec 29, 2015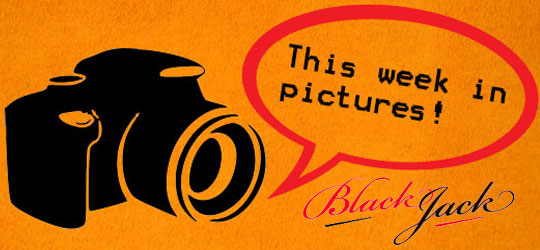 There were some big stories over the last seven days so let's review some of the most important from around the world
Christmas celebrations were held around the world last week as the two billion Christians on the planet marked the birth of Jesus Christ, a central figure in Christianity. Pope Francis used the traditional midnight mass at the Vatican in Rome to urge adherents of the Catholic faith to "act soberly" and not fall prey to "a culture of indifference" nor "a society so often intoxicated by consumerism & hedonism, wealth & extravagance, appearance & narcissism" and to show "compassion and mercy".
Heavy rains that began on the 18th of December caused devastating widespread flooding in South America last week with numerous local rivers bursting their banks causing the displacement of some 150,000 people. Paraguay was worst hit with the President, Horacio Cartes, declaring a state of emergency whilst in Brazil and Uruguay thousands were left homeless and in Argentina 20,000 people were evacuated. The Paraguayan government released funds of $3.5 million for relief efforts.
In Victoria in Australia massive fast moving bush fires devastated communities in both Wye River and Separation Creek last week, and also caused the evacuation of the town of Lorne as some 5,500 acres were set ablaze by a lightning strike on the 19th of December. One in three houses in the effected towns has been left uninhabitable with 1,600 people evacuated as a precaution against sudden wind shifts endangering them. Hundreds of firefighters were called in from across the country to tackle the blaze.
In sport Cue Card charged through late to just take the win in the King George VI Chase at Kempton Park, the fourth attempt the ride has made at the event that had been led by Vautour ridden by Ruby Walsh but Paddy Brennan clung on to the Colin Tizzard trained horse for the win. But what next for this remarkable mount? You'll have to read our daily news pages to find out, in the meantime lets revisit some of the big stories we covered from around the world over the last seven days.

1. The newest Casino Cruise winner has shared his thoughts on his win at the famous online and mobile casino.

2. PokerStars announced the first-ever blackjack tournament at the PCA with a $100,000 guaranteed prize pool.

3. Senator Maria Sachs has introduced a bill that would establish a new gambling commission in Florida.

4. Realistic Games has released two exciting blackjack side bets that will provide even more thrills for blackjack players.

5. We reviewed the foundations of blackjack, including the rules for hitting, standing and busting.

6. We collected the best casinos where players can enjoy the carefree low limit online blackjack.

Meanwhile an unidentified 40 year old driver from Nashville told police he had been attempting to travel through time when his car struck first a tax office then, having plowed through that at some speed also caused massive damage to a neighboring Funeral Director's store in Florida last week. Both businesses were empty at the time of the collision and no one was injured. The driver had been wearing his seat belt and was likewise uninjured although his reason provided might not keep him from jail.

---
Tags: Argentina, Australia, Brazil, Christmas, Colin Tizzard, Cue Card, Florida, Horacio Cartes, Jesus Christ, King George VI Chase, Lorne, Nashville, Paddy Brennan, Paraguay, Pope Francis, Ruby Walsh, Separation Creek, South America, Uruguay, Vatican, Vautour, Victoria, Wye River
Blackjack Strategy

Strategy Chart
Casino Strategy
Online Strategy
Casino vs Online
Advanced Strategy
Beginner Mistakes
Bad Betting Systems