This Week in Pictures: December 29, 2015 – January 04, 2016
Jan 5, 2016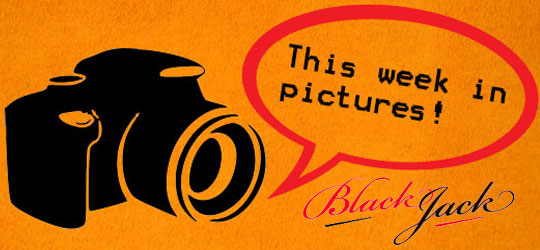 Given there were just so many big news stories to hit the headlines last week perhaps we should have another look at the most important from the last seven days
New Year's Eve celebrations were held around the world last week to mark the end of a tumultuous 2015 and the start of 2016. Due to security concerns in Europe in the wake of the attacks in Paris and elsewhere many celebrations were scaled back or canceled entirely whilst those that went ahead did so under heavy security. In Munich, Germany, police received a tip off about an imminent attack and sealed off the city's railways stations, but thankfully no attack took place.
Forty seven people were executed, typically done by beheading, in Saudi Arabia last week, the majority convicted for terror-related offenses or political activism, amongst them the outspoken Shia critic of the ruling Sunni elite, cleric Nimr al-Nimr. The execution of such a prominent Shia cleric provoked wide spread international dismay and protests erupted across the region with the Saudi embassy in Tehran set on fire during a demonstration outside and further widespread Shia unrest predicted to occur.
A bar in the busy Dizengoff Street in Tel Aviv, Israel, was the scene of a deadly shooting last week when a gun man opened fire on patrons killing two and injuring seven more, four of them seriously. Local authorities named Nashat Milhem, a 29 year old Arab-Israeli, after his father called having identified him from CCTV footage. A massive manhunt was launched to find Nashat and Benjamin Netanyahu, Israeli prime minister, said his government would "bolster law enforcement efforts".
In sport high flying English Premier League team Leicester were held to a nil-nil draw by ten man Bournemouth after a diffident performance against the Cherries. After infringing on Leicester's Jamie Vardy in the box captain Simon Francis was sent off but Artur Boruc saved the Riyad Mahrez penalty attempt. Will Leicester be able to bounce back from this embarrassing lack of a win? You'll have to read our daily news pages to find out, in the meantime here's the big news stories we covered last week.
1. Winaday Casino invited all blackjack players to try their exciting blackjack slot with a progressive jackpot.
2. The Top 3 biggest blackjack wins of 2015 with honorable mentions and advice.
3. Juicy Stake Casino announced their new blackjack leaderboard for 2016 with $1,500 to win.
4. $4K Online Blackjack Tournament at Drake Casino.
5. Three celebrities who got involved in some blackjack at the end of the year.
6. Jubise Casino gave a 20% cashback on all losses on the first Monday of the new year.
Meanwhile Koko the Gorilla, who has been learning sign language for 43 years (since she was just 1 year old) and is said to be able to understand some 1,000 words, took the time to release a video message urging conservation of nature last week saying "I am gorilla. I am flowers, animals. I am nature. Koko love man. Earth Koko love. But man stupid… stupid! Koko sorry, Koko cry. Time hurry. Fix Earth! Help Earth! Hurry! Protect Earth. Nature watches you. Thank you."
---
Tags: Artur Boruc, Benjamin Netanyahu, Bournemouth, Dizengoff Street, Earth, English Premier League, Germany, Israel, Jamie Vardy, Koko the Gorilla, Leicester, Munich, Nashat Milhem, New Year, Nimr al-Nimr, Paris, Riyad Mahrez, Saudi Arabia, Shia, Simon Francis, Sunni, Tehran, Tel Aviv
Blackjack Strategy

Strategy Chart

Casino Strategy

Online Strategy

Casino vs Online

Advanced Strategy

Beginner Mistakes

Bad Betting Systems