Bovada
Casino
Betadonis
Casino
InetBet
Casino
VideoSlots
Casino
Spin
Palace
Raging
Bull
32Red
Casino
High Noon
Casino
RoyalVegas
Casino
Jucicy Stakes Blackjack Bonus and Features
Jul 6, 2016
Juicy Stakes Casino has upgraded the online blackjack experience on their site. Read about the new blackjack features and the 5% blackjack bonus.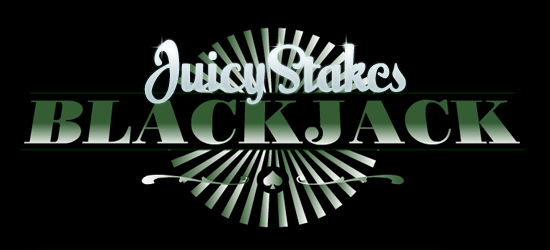 New Blackjack Features at Juicy Stakes casino
 5% blackjack bonus on all your winnings
Juciy Stakes is a highly regarded poker site, however, its online casino services are more and more searched for, rightfully so. Juicy Stakes is constantly advancing the gaming experience through the introduction of new features. Their latest upgrade came with numerous additional blackjack features, which are excepted to make this casino classic even more convenient to play. Let's explore and analyze the upgrades' effect on the blackjack experience at Juicy Stakes Casino.
Blackjack Hints
Sometimes, you're just not in the mood to prepare the blackjack strategy charts for your blackjack session, or just too lazy to switch between windows at each hand. From now, you don't have worry about losing your advantage, Juicy Stakes Casino's blackjack hints got you covered! Just click on the 'Strategy' menu, and check the recommendations for your hand value or turn on the 'Strategy Display' for instant blackjack hints. If you altered the basic strategy chart based on your experience, you are free to adjust and save the table in the game, which holds huge importance in the light of our next point.
Autoplay Blackjack
Blackjack is an amazing game, however, it can become a tad bit repetitive. With the Blackjack Autoplay feature, you can sit back and enjoy the game without touching your PC, phone, or tablet. Suspicious players might think that the casino would play for its own advantage. They are wrong. When autoplay is turned on, the game will be played based on the strategy chart. If you have made any changes to the strategy charts, those will override the fundamentals. For example, if you don't want to stand on 17, you are free to change the strategy chart to double or hit in autoplay mode.
Blackjack Hand History
Those who want to learn from their mistakes, or just analyze their blackjack session, will be really pleased with the automatic Hand History feature, which collects and keeps all the cards, hands, and stats throughout the game. Business savvy casino players can check and examine their blackjack betting strategy in one click. Even though this new blackjack feature does not affect the game-play, it's sure to become one of the most popular updates.
Blackjack Mini and Speed control
Last but not least, there're two more new blackjack features that deserve a mention: Blackjack Mini and speed control. If you're playing more than one game, blackjack mini provides a small screen for play, so it doesn't take up your whole screen. With the speed control, you can adjust the game-speed on a 1 to 5 scale. On the highest speed, some of the animations are discarded so you can enjoy a faster deal and gameplay.
Juicy Stakes Blackjack Bonus
Juicy Stakes' Blackjack games became much more enjoyable, but we're not finished yet. If you play any of the four blackjack titles in their online casino section, you'll get a 5% boost on all your winnings (up to $200). The 5% Juicy Stakes blackjack bonus is available between July 6-12.
---
Tags: Autoplay blackjack, blackjack bonus, blackjack hand history, blackjack hints, Blackjack Mini, blackjack strategy, Juicy Stakes blackjack, Juicy Stakes Casino
Blackjack Strategy

Strategy Chart
Casino Strategy
Online Strategy
Casino vs Online
Advanced Strategy
Beginner Mistakes
Bad Betting Systems