Win Christmas Blackjack Jackpots at Juciy Stakes
Dec 20, 2016
Juicy Stakes did not forget to wrap some present for online blackjack players. Start playing your favorite title and win some of the Christmas Blackjack Jackpots!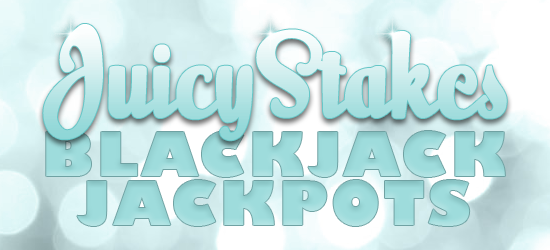 Up to $20 Christmas Blackjack Jacpots
Play any of the available blackjack titles
Enjoy some festive gaming at Juicy Stakes and win your well-deserved share from the $5,000 prize pot! From today until December 31st there'll be three blackjack card combinations that will raise your overall winnings. Just play your favorite blackjack variant and if you manage to score a blackjack with the right cards you can claim some nice cash without opting in.
Christmas Blackjack Jackpots Playtable
Diamond Blackjack (natural blackjack with suited diamonds) – 50 players – $5 Jackpot
Small Suite 21 (blackjack with cards 6, 7, 8 in any order) – 25 players – $10 Jackpot
Big Suite 21 (blackjack with Ace, 2, 3, 4, 5, 6 in any order) – 25 players – $20 Jackpot
Besides blackjack, you can claim similar jackpots on Roulette. For five consecutive rolls with red numbers in the same game or 5 consecutive rolls with a low number (1-18) in the same game you'll be rewarded with $5. You'll get $100 if you every single number from 1 to 36 in one or more game sessions.
Start playing today and win your share of Christmas Blackjack Jackpots!
---
Tags: big suite, Blackjack Jackpots, Christmas blackjack, diamond blackjack, Juicy Stakes blackjack, online blackjack jackpot, small suite
Blackjack Strategy

Strategy Chart
Casino Strategy
Online Strategy
Casino vs Online
Advanced Strategy
Beginner Mistakes
Bad Betting Systems