Maryland Casinos Raising Blackjack House Edge
Jan 16, 2017
Maryland casino players have to be more careful when choosing tables, as new regulations allow casinos to raise the blackjack house edge.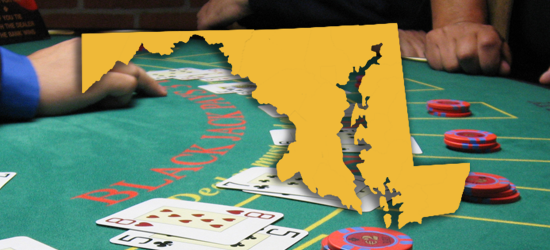 Maryland regulators have introduced some new rules in order to simplify the administrative process for casinos. One of the new regulations allow casinos to determine the payout rates at table games, including the most popular ones, blackjack and roulette. Most players know, that changing the payout from 3-2 to 6-5 significantly increases the blackjack house edge.
Playing at a blackjack table with 6-5 payout rate cuts down the amount of winnings when scoring a blackjack. Casinos take advantage of this opportunity, saying that it allows them to offer a varied selection of games, from low to high limit tables.
Be aware of the blackjack house edge!
According to The Baltimore Sun, half of Maryland's casinos decided not to change the blackjack payout, as they don't want to discourage their regulars and alert players. It seems that many players are well-aware, as they refused to play at the freshly launched MGM National Harbor Casino in disapproval of the unfavorable rules. "What we're trying to do is make sure the casinos have enough flexibility to manage their offerings on the floor," commented Charles LaBoy, Managing Director for Gaming at Maryland Lottery and Gaming Control Agency.
---
Tags: blackjack house edge, casino tricks, increased house edge, Maryland Casinos, raised house edge
Blackjack Strategy

Strategy Chart

Casino Strategy

Online Strategy

Casino vs Online

Advanced Strategy

Beginner Mistakes

Bad Betting Systems