Genting Casino Live Blackjack Bonus
Mar 22, 2017
Make sure that you're free on Monday and Thursday nights so you can score a huge Genting Casino Live Blackjack Bonus with one of the 15 mystery cards!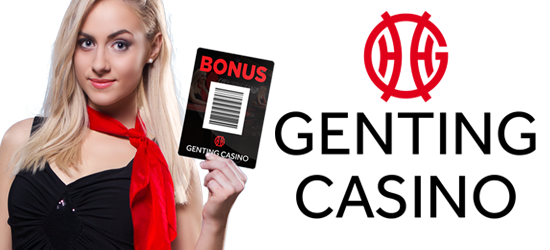 One of the largest and best online and mobile casino sites in the UK, Genting Casino, invites all blackjack players to join them on Mondays and Thursdays for an exciting live blackjack event. The live dealer at the Genting Live Blackjack table will shuffle 15 Mystery Cards into the decks and if you're dealt one of them, you'll be rewarded with a bonus of £10-£100.
The bet range at the Genting Live Blackjack table is £5-£500, which is perfect for both recreational and serious players. However, the amount you bet does not have any effect on the Genting Casino Live Blackjack bonus; you can bet £5 or £500, your chances to receive a mystery blackjack cards will be the same. Mark your calendars and play for the Genting Casino Live Blakcjack bonus!
Read our Genting Casino review for general information!
---
Tags: Genting Casino, Genting casino live blackjack bonus, Genting Casino review, Live blackjack bonus, live blackjack promo
Blackjack Strategy

Strategy Chart
Casino Strategy
Online Strategy
Casino vs Online
Advanced Strategy
Beginner Mistakes
Bad Betting Systems