Legalizing Mobile Horse Betting in California Inspires New Social Wagering Applications
Nov 22, 2010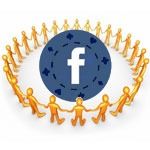 Social Mobile Wagering
Californians will be permitted to wager on horse races either at the track or using mobile phones starting in May of 2012, owing to new legislation.
Gambling operators, such as Betfair, have taken notice and are currently trying to determine not only how they could expand their services to Californians, but how they can mash mobile phone gambling with social networks. While Betfair's intentions are far from clear, CEO David Yu is seeking allies in his quest for solutions.
While Betfair's intentions are far from clear, CEO David Yu is seeking allies in his quest for solutions. Yu stated "Ideally we could make social products for territories where gambling is not legal." These applications could prepare potential future gamblers for envisioned further reforms by teaching users how to play games and popular wagering lingo.
Underlying is the hope that other American states will also come to permit horse racing and other forms of gambling, though it would be preferred that the Federal government lift the ban against internet gambling companies.
The impact of legalized mobile casinos within the U.S. is likely to produce shockwaves throughout the social game industry. Some industry analysts speculate that taken as a whole, if mobile casinos were permitted social network game developers would see less fortune.
These analysts, however, are suggestive of a false dichotomy. Developers for wagering applications, rather than reinventing the wheel from scratch, may look to experienced social network developers to add community features to their gambling software.
Moreover Facebook's Connect Merchant Services already provides an electronic payment system which not only allows users to pay to enhance their online gaming experience, but to transfer funds for all types of businesses. Many games, such as the popular Zynga Poker, could easily cash in. Developers for other social network games, rather than losing business to developers of wagering applications, would likely add gambling options to an increasing number of social applications: there isn't a game in existence to which a wager can't be attached.
This, of course, in part assumes that Facebook and other social networks allow gambling under their terms of service. However, the popularity of online poker rooms and internet bingo halls proves that gamblers also have a desire for community. If Facebook, as mercenary as they have already proven to be, chooses not to service this community, there can be no doubt that someone else will – for a piece of the action, of course.
Whatever happens, both in the U.S. and internationally, the online sportsbooks wish to be ready. Online social networking is altering human culture even as mobile gambling revolutionizes the gaming industry.
---
Tags: Betfair, Casino, Connect Merchant Services, David Yu, Facebook, Federal government, Gambling, internet bingo halls, internet gambling, Mobile gambling, mobile phones, Online gambling, online gaming experience, Online poker, online poker rooms, online sportsbooks, social applications, social networking, social networks, social products, Sportsbook, United States, wagering applications
Blackjack Strategy

Strategy Chart
Casino Strategy
Online Strategy
Casino vs Online
Advanced Strategy
Beginner Mistakes
Bad Betting Systems