New Report Calls Mobile Gambling the Next Big Buzz
Dec 12, 2010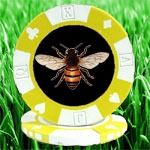 Mobile Gambling Buzz
Research and Markets features mobile gambling in their new report "Slot Machine Revolution – Opportunities and Issues as Casinos Struggle to become Networked".
Throughout the United States there are over 830,000 slot machines. However, these machines are technological dinosaurs, about six or seven years behind other industries in the application of modern hardware and software. Now the gambling industry must work frantically to catch up.
The gambling industry is now very attractive for entrepreneurs of all backgrounds. This is inclusive of both successes and refugees from Silicon Valley, manufacturers of both industrial electronics and consumer mobile devices, owners of recognized brands and those who'd rather their names and faces be forgotten as they slip into the dark night.
Networking technology has been among the slowest developments, even as Berkley Labs develops 100 Gbps Ethernet networks. At present, when slot games and other electronic machines, like change machines, converse with the centralized server, the messages are mainly derived from ancient serial links. "Network-based Gaming" has been the subject of discussion for many years, but it is only now starting to make a presence within the market.
Online casinos and other forms of online gambling have also been in the spotlight despite the complicated laws which hinder its adoption and growth internationally. Never-the-less, internet gambling has become an enormous business.
According to Research and Markets, mobile gambling, and the buzz surrounding it, is the logical product of Network and Internet based gaming. The study investigates the gambling industry as it strives to merge target marketing and modern technology into the "net-generation" age complete with prolific and ever present mobile devices.
While the new document written for outsiders and laymen who wish to understand the industry in order to seek arising opportunities operating or developing software for mobile casinos, even insiders are expected to be grateful for insight into the consumer perspective.
Key topics covered in the report include not only mobile gambling, but also networked gambling, internet gambling, and an introduction on slot game technology.
---
Tags: Bookmaker, Casino, consumer mobile devices, Gambling, Independent Betting Adjudication Service, industrial electronics, internet gambling, logical product, mobile devices, Mobile gambling, Networking technology, online casinos, Online gambling, present mobile devices, slot game technology, Slot machine, United States
Blackjack Strategy

Strategy Chart
Casino Strategy
Online Strategy
Casino vs Online
Advanced Strategy
Beginner Mistakes
Bad Betting Systems