Card and Casino Games up 644% in Great Mobile App Store Boom of 2010
Jan 10, 2011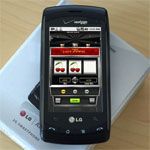 Android Casino
Analytics firm Distimo's new study on the Great Mobile App Store Boom of 2010 shows mobile casino and card games among the fastest growing mobile applications.
Distimo's report examined all major smartphone app stores, including Android Market, Apple App Store, Blackberry App World, and Nokia Ovi Store. Between these about 473,000 applications were published: 130,000 by Google, 300,000 by Apple, 18,000 by RIM, and 25,000 by Nokia. Smaller app stores are growing fastest, though Apple App Store doubled, Nokia apps are up 258%, Blackberry apps are up 268%, and Android apps are up 544%.
Contrary to rumours that Facebook is shutting down, Facebook maintains the most coveted non-game app. While more serious business apps (up 186%) dominated the Apple App Store, the growth in the Android Market arguably more playful. Android casino and card games were up 644%, second only to comics (up 802%).
Not surprisingly, free apps – including iPhone games — are downloaded from the Apple App Store nearly 10 times as often as paid apps. The top 300 free apps available through Apple iTunes are collectively subjected to 3 million downloads per day, while paid apps only receive 350 thousand downloads per day.
In-app purchases are creating significant revenues for Apple iPhones and apple iPads. While in-app purchases seem an ideal feature for supporting iPhone casinos, Apple still refuses to permit real money gambling apps in the Apple App Store.
---
Tags: Android, Android Market, App Store, Apple App Store, Apple Inc., Cloud clients, Distimo, Facebook, Google, iPads, iPhone, ITunes, iTunes Store, mobile applications, Nokia, Nokia Ovi Store, Ovi, Smartphone, smartphones
Blackjack Strategy

Strategy Chart
Casino Strategy
Online Strategy
Casino vs Online
Advanced Strategy
Beginner Mistakes
Bad Betting Systems