Blackjack Jackpots Won by Poker Players
Intertops Poker offered four blackjack games with great jackpots to all their curious poker players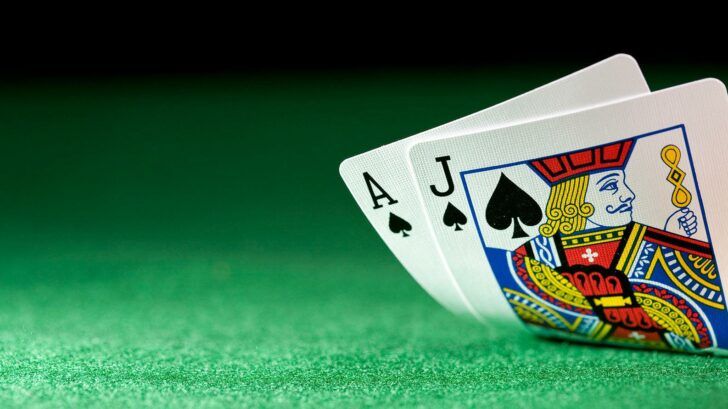 Intertops Poker launched some blackjack games with great blackjack jackpots that are intended towards poker players.
Intertops Poker offers a Blackjack Jackpots for poker players
4 implemented blackjack variants to try
$1,000 for a 'Big Suite' and other extra prizes
Poker players on blackjack
With Intertops Poker's blackjack jackpots players can win up to $1,000. According to the popular online poker room, there are three special online blackjack titles that can provide high rewards. With two or more natural blackjacks the player wins an extra $40 prize. A blackjack formed with three sevens (called Lucky 7s) brings $100. The 'Big Suite' is the most desirable of the three, since it pays $1,000. A 'Big Suite' is composed by Ace-2-3-4-5-6, without regard to order.
Blackjack Jackpots on four variants
Intertops Poker recommends their players to engage in one of their blackjack types, which are the following: Blackjack, Face Up 21, Double Draw, Perfect Pair. These variants are accessible only in the casino section of the poker room, therefore it is clear that they were intended towards poker players. Intertops Poker warns, that this special addition and the blackjack jackpots are available only until the very end of October.
"Funny, I've been playing poker here for quite awhile but I've never even noticed that little 'casino' button up top," claimed one of their regular players. "I only saw it when they did a free Roulette offer a few weeks ago," he added, referring to Intertops Poker's previous offer. Unfortunately, some of the players proved to be really misinformed in regards of blackjack game-play and smart strategies. "I prefer a game that relies more on skill," boasted another member, "but Blackjack is easy  – it can be a nice break once in awhile."
Intertops Poker to send a player to the WPT National
Intertop Poker is one of the most famous poker rooms around. Players of all skill levels gather on their site to enjoy different poker games, tournaments and promotions. October at Intertops Poker is all about the WPT National, which will be held in Venice. Intertops Poker is holding satellites to choose a player to represent them at this renowned poker event. The World Poker Tour (WPT) is the one of the most known brands in land-based poker tournaments. Their events are regularly broadcasted in more than 150 countries and territories. This is their 14th season, since 2002.