Recover a Part of Your Blackjack Losses
GTbets Casino offered a unique blackjack bonus, which provides a 10% rebate on all blackjack losses from the 21st of each month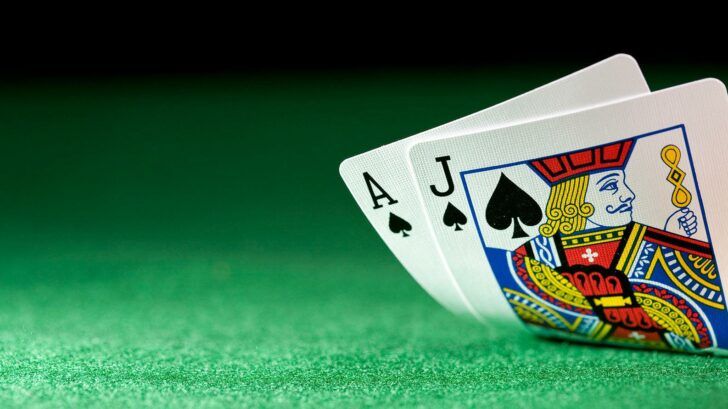 Every player has bad days, but GTbets Casino might relieve the stress with a 10% rebound on your blackjack losses.
Claim back 10% of your blackjack losses
Online and mobile blackjack variants at GTbets Casino
Bonuses upon your registration
GTbets Casino has come up with a brilliant promotion, which ponders to blackjack players only. This is not your typical blackjack or deposit bonus, as you'll receive it after you finished playing. Plus, its amount depends on your losses. Sounds strange, doesn't it? Actually, this might be a good way to reduce the stress that's caused by the thought of losing too much money.
Get back 10% of your blackjack losses!
Let's examine the details of this unique offer. First of all, it's available only on the 21st of each month. Secondly, it provides a 10% rebate on cumulative blackjack losses from that day. Lastly, your only task is to get in touch with the customer support on the 22nd. Even though 10% is not groundbreaking, but it's still better than nothing. Also, we appreciate GTbets Casino's effort to innovate.
At first glance, the site's blackjack collection seems rather small. There are eight blackjack titles under the 'Table Games' menu. Six of these are classic online blackjack variants. The remaining three -, Pirate 21, Super 7 Blackjack and 21 Burn Blackjack – are more on the exotic side. However, all blackjack titles have a high-roller version too, which doubles their number.
Mobile blackjack and sign-up bonuses
As mentioned in our new GTbets Casino review, the site is accessible on handsets too. It doesn't matter what type of device you use as Android, iPad and iPhone Blackjackis available too. The mobile selection consists of Multi-hand Blackjack, Multi-Hand American Blackjack VIP, American Blackjack and Single-deck Blackjack. If you are not a member yet, you might be interested in GTbets Casino's sign-up offers. They have two different bonuses:
100% up to $250
50% up to $500