Inducted in 2002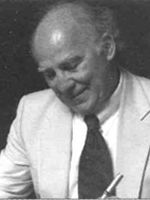 Known as the ultimate gentleman player, Al Francesco is the creator of the very concept of team play, an idea that changed the entire history of Blackjack.
The mastermind behind the concept of the Big Player (BP), Francesco first rose to notoriety through Ken Uston's book, 'The Big Player' in 1977. Uston credits Francesco with teaching him how to count cards, and the techniques that lead Al and his various teams to extract millions of dollars. Most major players and teams over the years have employed his techniques and many are still in use today.
Al Francesco's (aka Frank Schipani, Frank Salerno) began his career as a professional gambler in his hometown of Gary, Indiana, playing Greek Rummy and other games. He had a fantastic start, winning almost every game he played and won his starting bankroll of $5,000 in the first year, not fantastic fortune, but enough to get him started.
Al moved to California in 1963, where he read Ed Thorp's book "Beat the Dealer". He tried Thorp's Ten Count system for the first time unsuccessfully, receiving a major headache and left casino after only 20 minutes of play. But that didn't stop him from using this difficult system, and eventually, after further studies, he mastered Thorp's system and could really beat any dealer. Casinos caught up to him and after 1,5 years he was banned from almost every casino in the state, and had to take a break from blackjack for long 8 years.
Francesco didn't stop learning, and having read Lawrence Revere's "Advanced Point Count system" he returned to blackjack scene. After a short period of only a month, he started getting barred by the casinos again and stopped playing. All this made him think about a better way blackjack systems can be utilized.
In 1971, Al started playing with teams of seven: six counters and one Big Player. He went on to recruit the team members, taught them basic strategy and "Advanced Point Count system". Once this was done, six counters were sitting at different tables, counting cards and betting small. If the count became hot, counter would make a signal to the Big Player, who would appear at a table and make big bets until the count turned again. Naturally Big Player had to appear somebody random, who just had a lucky day. Al's team made a fortune over a few years, counting cards.
One of the blackjack players recruited and trained by Al Francesco was Ken Uston. Ken went on to reveal the team secrets to the whole world in his book "The Big Player" in 1977. This brought an end to Francesco's team. Naturally many team members hated Uston after this, but Francesco never held a grudge against him.
The array of successful Blackjack teams came to being afterwards. The MIT team, the Greeks, The Hyland team, The Czech team. They all utilized Francesco's concept to carry out attacks in disguise and many modern teams still use the same method.
Francesco is equally revered for his amazing creativity as well as his quiet charm. He is still active in various gambling endeavors continuing to push boundaries and open up new ways of getting ahead.