Inducted in 2005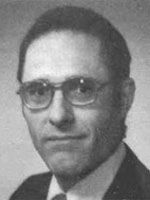 While Julian Braun lead a comparatively quiet life as an IBM employee with advanced degrees in mathematics and physics his calculation efforts were the start of major improvements in computing blackjack strategies that would forever change the game.
It was his advanced understanding of strategy and systems that he contributed to major tomes of the Blackjack library starting with Lawrence Revere's, 'Playing Blackjack as a Business.' In Edward Thorp's first edition of 'Beat the dealer,' the original calculations and strategies remained unclear and imprecise. It was Julian Braun's input, published in the second edition and every addition after that perfected the all important details.
At the time it was an epic feat of computer calculations using Thorp's original FORTRAN program on an IBM 707-409. After this he went on to co-develop the HI-Opt I and II counting systems with Lance Humble in the 1970's. This was a major breakthrough because it was the first accurate system that could be easily understood by a majority of players without requiring advanced degrees or heavy computation. He authored his own book in 1980, 'How to Play Winning Blackjack.'
Julian Braun died on September 4, 2000, at the age of 71.