Inducted in 2004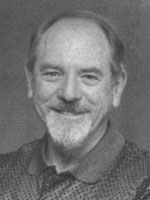 The self-proclaimed "Undisputed Overweight Comp Champion of the World," television host, commentator and irascible personality Max Rubin is the fabulous Vegas showman that hosts the ultra exclusive Blackjack Ball.
He published 'Comp City' in 1994, a book that focused on the best ways how to receive comps from casinos, regardless of playing skills.
He has also been a consultant to casinos and is famous for training casino staff to recognize truly skilled players from intermediate players, famously encouraging casinos like the Barona to allow card counting on the premise that most can't do it right and that removing players from tables costs a casino more in lost players than upping the stakes.
He also has numerous ongoing television appearances where he can still be seen today.