Casino Gambling News
The worlds of blackjack and mobile casino gambling are in constant flux. Every day, new technology expands boundaries of these industries, while every other day new laws are made which shift those boundaries even more.
Keeping up with this casino gambling news is not easy, since it's usually not all posted in one place. By bringing these news items together, we let our readers stay on top of the blackjack news, casino computer software news, mobile gambling news, American casino news, and more.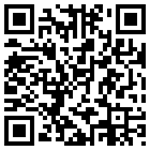 Scan QR Code with your
phone for mobile link