Best Craps Players – A Hall of Fame List
Craps is one of the most exciting yet difficult online casino games to learn. If you are interested in learning more about the history of craps, there is no better place to look at than the legendary figures in the game. Have a read through this article to learn more about the legendary craps players and why they are so important to the development of the game today. Craps is an incredibly fun online casino game but back in the day, it was a profit haven for smarter players.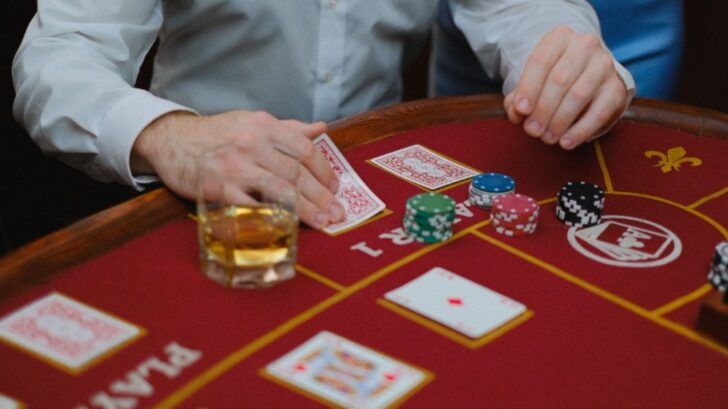 In this article, we take a look at the best craps players of all time and why they are remembered. Craps is one of the most exciting online casino games. It is a historical game, much like blackjack, and has seen some incredible wins over the years. Read on to find out more.
Best Craps Players: An Introduction
Craps is one of the oldest and most well-liked table games in the casino business. The dice game first appeared in the late 1700s under the name "Krabs." Based on the Western European game of hazard, it finally gained popularity in the United States.
In essence, the game involves betting on the results of two dice rolls. Craps games can be divided into two categories:
Street Craps – players wager money against each other
Casino Craps – players wager money against the bank
Because to the lack of necessary equipment, Street Craps can be played in a more casual setting than Casino Craps. Those who want to play Casino Craps must either to a land-based casino or an internet casino. Players may place bets and do other actions in casinos using slang terms for the game of craps.
Who are the Best Craps Players Ever?
Despite the fact that craps is a table game entirely dependent on luck, a handful of seasoned gamblers have established themselves. We discuss some of the most reputable craps players ever in this article. That contains:
Stanford Wong
Dominic LoRiggio
Patricia DeMauro
Stanley Fujitake
Archie Karas
Benny Binion
Jerry Patterson
Stanford Wong – The Professional Gambling Author
John Ferguson, better known by his pen name Stanford Wong, is one of the most well-known craps players and gamblers of all time. Wong, a professional gambler who was born in 1943, gained notoriety through playing blackjack, craps, and other table games. At the moment, Wong is the owner of Pi Yee Press, a publishing company that has published several books on gambling written by Wong and other authors.
Wong is a seasoned player at craps despite being best known for his books, particularly for "wonging" at blackjack tables. In his book "Wong on Dice," he describes how players can beat the casino by carefully controlling their dice throwing. Not all experts, though, agree that the tactic can truly improve a player's chances. It is undoubtedly not as precise as the arithmetic he used to develop his blackjack card counting tactics. He is known as one of the original players to truly understand basic blackjack rules and how to beat the house. In addition to Wong on Dice and his several publications about casinos, Stanford Wong also penned "Tournament Craps," a book about the game.
Patricia DeMauro – The Queen of Craps
When Patricia DeMauro played craps for four hours and 18 minutes at the Borgata Hotel Casino & Spa in Atlantic City, New Jersey, in 2009, she earned the title "The Queen of Craps." DeMauro, a retired grandmother from New Jersey, established the record for the longest casino craps roll. She successfully avoided rolling a seven 154 times she rolled the dice.
This accomplishment, which broke Stanley Fujitake's previous "Golden Arm" record that stood for 20 years, has never been duplicated. One in 1.56 trillion is thought to be the likelihood of rolling the dice that many times without getting a seven. DeMauro's achievement is seen as so amazing as a result.
Sadly, DeMauro never disclosed how much money she earned during the winning streak. Yet, it is safe to infer that the New Jersey native won thousands, if not perhaps millions. In fact, according to some sources, she won $180 million in just those four hours. DeMauro has stopped gambling and avoided the spotlight ever since.
Dominic LoRiggio – The Dominator
Dominic LoRiggio, also referred to as "The Dominator," is a skilled craps player and professional gambler. Before quitting gambling and switching to writing and public speaking, LoRiggio used to be one of the most alluring craps players. He is best known for his mastery in the dice-controlling skill. This is referred to as "rhythm rolling" or "controlled shooting" in the game of craps.
LoRiggio created a method to manipulate the way dice are thrown in order to affect the outcome of a roll. He was a member of "The Crew," a group of seasoned gamblers. The group played craps professionally and was situated in Las Vegas. LoRiggio has recently been referred to as the world's best dice controller. He has made appearances in a number of gambling-related television programs and documentaries. He had an appearance on the History Channel in the biographical program "The Dice Dominator." Also, he has appeared in episodes of "Breaking Vegas" on the Discovery Channel and "Gambling Adventures" on the Travel Channel.
Upon his retirement, LoRiggio spent time imparting his wisdom and experience to those curious about how he got to be known as "The Dominator" of craps. The book "The Craps Underground: The Secret Story of How Dice Controllers are Winning Millions from Casinos!" was one of the best resources for learning more about his playing style. Additionally, he has publicly spoken at numerous conferences and workshops to further share his knowledge of the dice management strategies he employed.
Stanley Fujitake – The Original 'Golden Arm'
In the game of craps, a player who has rolled the dice for more than an hour without losing is known as the "Golden Arm." In 1989, the California Hotel and Casino in Las Vegas coined the phrase.
Stanley Fujitake, a renowned dice roller, set a record for the longest roll in dice history on May 28, 1989, lasting three hours and six minutes. He rolled 118 times in a row without getting a seven.
As he started the streak, Fujitake placed a $5 wager on the Pass Line. The craps player won more than $1.5 million in a single session by the time the run came to an end. Twenty years passed before DeMauro beat the record, but his astounding accomplishment had endured the test of time during that time. Fujitake was inducted into the Craps Hall of Fame and is still remembered as a renowned player of the game.
Archie Karas – One of the Most Controversial Gamblers Ever
Anargyros Karabourniotis, better known by his stage name Archie Karas, was a professional gambler who played craps, poker, pool, and other games. Karas is one of the all-time greats at craps and, more importantly, one of the greatest gamblers to ever work in the business.
He had only $50 when he arrived in Las Vegas in 1992. In the three years that followed, Karas amassed winnings of more than $40 million.
When Karas borrowed $10,000 from a fellow poker player in 1992 and returned $20,000 to him during the same session, his winning streak officially began. He had been all over Las Vegas, playing poker at various tables and competing in pool tournaments for cash.
Because to his high stakes playing style, Karas was eventually banned from several Las Vegas poker tables as his reputation grew. He had started playing craps, but the Binion's Horseshoe only authorized bets of up to $100,000 per roll. Karas' buy bet limits were temporarily increased by Jack Binion, the casino manager, to $200,000. With the new limits, Karas had taken full advantage of this, winning $920,000. Binion decided to return the cap to $100,000 as a result of this. According to Karas, winning $3 million in craps might happen in a matter of hours as opposed to days or weeks at poker. He stated: "With each play I was making million-dollar decisions, I would have played even higher if they'd let me".
The End of the Run
By the time his winning streak came to an end, Karas had won every $5,000 chip in the Binion's casino, which was the highest denomination available. He always had a gun on him since he had to drive around every day with millions of dollars in his car. Most of the time, he was accompanied by his brother and casino security personnel. At the end of the winning streak, he had earned more than $40 million.
But for Karas, his good fortune finally ran out. Over the course of the three years, he had won millions, but he had also begun to lose millions. Karas was detained in 2013 after being exposed as a cheater. He was given a three-year probationary period after being found guilty.
Benny Binion – Best Craps Players of All Time?
Benny Binion made contributions to the table game even though he wasn't well-known for being among the greatest players in the history of craps. Jack Binion, the proprietor of the Binion's Horseshoe Casino, was one of Benny Binion's five children.
Binion, who was born in 1904, relocated to Las Vegas in the 1950s in order to launch the Horseshoe Casino. He had a history of criminal activities, including being found guilty of murder. African American Frank Bolding, as well as rival gamblers Ben Friedman and Sam Murray, had all been assassinated by Binion. Also, he ran an illicit gambling business in Texas and rose to the position of mob leader in Dallas.
Binion relocated to Las Vegas as a result of the state's legalization of gambling. The Binion's Horseshoe Casino was his first venture. It gained popularity as a result of the high table limits he permitted, including $500 for craps, which was ten times more than any other competitors. A customer placing a wager on the pass or don't pass lines at The Horseshoe might take or lay up to 100 times their wager in odds. This is thought to be the first casino to offer 100-times-odds in craps. In a nutshell, Binion made craps popular in the US. In 1989, Binion, then 85, passed away in Las Vegas.
William Bergstrom – The Suitcase Man
William Bergstrom, who was born in Austin, Texas, in 1951, rose to fame as "The Suitcase Man" after making a spectacular craps wager in 1980. Bergstrom obtained a $777,000 loan for real estate, but he brought the money to Binion's Gambling Hall in a bag instead to play some craps. Bergstrom arrived at the location with two suitcases—one with money and the other empty. The Texas native fortunately doubled up on the pass line for him. He exited the casino as soon as he put his money in the empty suitcase.
Bergstrom finally returned to the casino carrying two suitcases, one of which had $538,000, after taking several years off and traveling the globe. He proceeded to place identical bets on the pass line sometimes after winning again.
Bergstrom made history in 1984 when he bet the first ever $1 million wager at craps. Sadly, he lost his wager on the pass line. Bergstrom, who had long struggled with mental health issues, committed suicide shortly after. It also explains why he previously made all of those all-or-nothing wagers.
Jerry Patterson – The Creator of the PARR
One of the pioneers of controlled shooting is Jerry Patterson. He had created the Patterson Rhythm Roll, his unique throwing technique, in the early 1990s (PARR). Dominic LoRiggio was on the same squad as him, however there was a disagreement between them on the strategy. The most money Patterson's "Rosebud Team" was ever permitted to wager was $10.
LoRiggio disagreed with Patterson's conservatism since he liked placing large bets while he was winning. At that point, "The Dominator" made the decision to quit the squad and work alone. Jerry Patterson wrote a book about the Patterson Rhythm Roll after the team eventually disbanded, instructing novice craps players on how to affect the outcome of a throw by employing a certain approach.
The Best Craps Players Ever
The history of famous players in craps is a colorful one, in addition to the players mentioned above. Frank Scoblete and Richard Favela, among others, come to mind. As every single one of these players is well-known for different things and has a different playing style, it is nearly hard to name just one as "the greatest ever" in craps. However, each of them will be remembered for their unique contributions to the game of craps. Thus, we hope that you have enjoyed reading about the best craps players of all time.