21+3 Blackjack Side Bet Review: A Look into the Blackjack Side Bet
Playing blackjack is all well and good but if you want to increase your risk and potential reward, you've got to give 21+3 a go. This is a side bet which is available in most online blackjack games and serves to pay out one of 5 potential rewards. How it works is by using the first two cards you're dealt and the dealer's face up one. When combining the trio, you could potentially win massive. We're talking about a 100/1 payout. Find out more in the 21+3 Blackjack Side Bet Review below.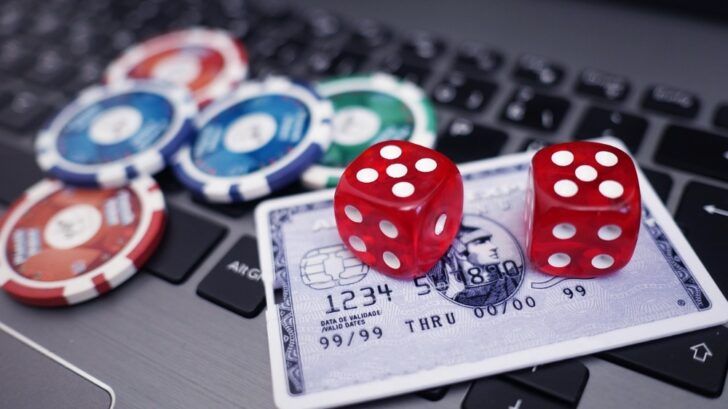 we In today's topic, we break down the 21+3 side bet which is available in most online blackjack games. 21+3 is an additional way of claiming a winner whilst playing the popular game of blackjack online. It is highly rewarding and is available in most online games you'll find. Tune in to our 21+3 blackjack side bet review to get a complete analysis of how to play and where to find such games. Let's take a look.
An Introduction
To begin with, 21+3 is a blackjack side bet which is available in most live blackjack games. It is a side bet, meaning it is an alternative way of winning in a blackjack round, aside from the base game.
Playing blackjack online requires you to try and get 21 or at least as close to it as you can. If you go over 21, you go bust and lose the round. Your task is to beat the dealer's hand, who is also trying to get to 21. The basics blackjack rules require you to either stand, hit, double down, or split. It all depends on what hand you have. Placing a side bet is just an alternative form of entertainment to give you another shot of bagging a win.
What makes 21+3 so worth it is that it combines the basic form of blackjack with some highly rewarding poker hands. Thus, if you're somewhat familiar with poker, you're going to absolutely love this side bet option.
Our 21+3 Blackjack Side Bet Review
So, what exactly is 21+3? Well, it is a side bet which is used in online blackjack which makes up a combination of three cards in total, your first two cards, and the dealer's face-up card. Using this format, you will be able to combine the trio to form winning combinations taken from poker.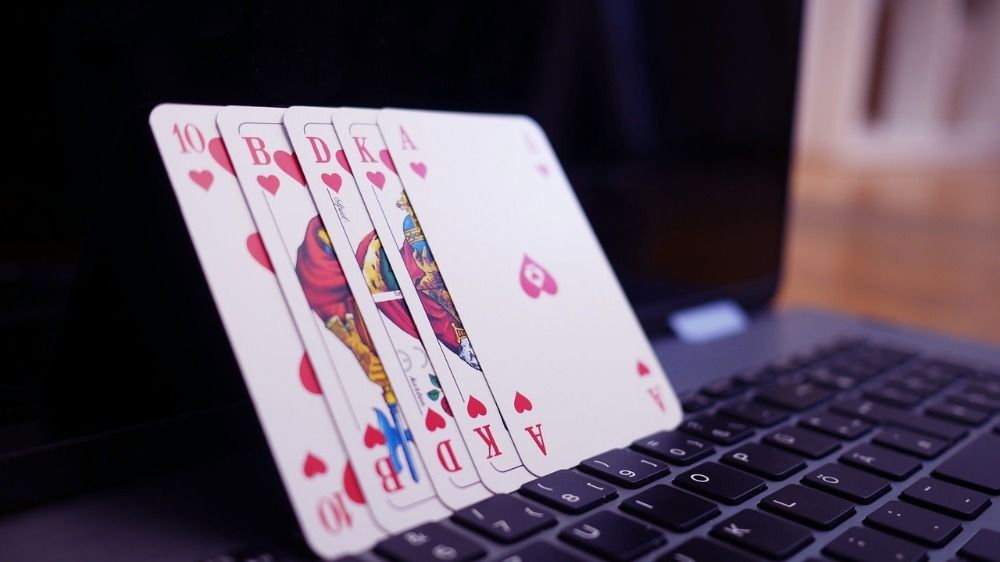 Typically, 21+3 offers 5 different ways of making a winner on the side bet. Namely, you can be on the receiving end of one of the following:
Flush- Three cards of the same suit.
Straight- Three cards of consecutive value, such as 6, 7, 8. Aces can be high or low.
Three of a Kind- Three cards of the same value/face card.
Straight Flush- Three cards which are in consecutive value but also share the same suit.
Suited three of a Kind- Three identical cards, both in value/face card and suit symbol.
Next to the poker hands and potential winners, you can see what requirements you need to bag the winner. Please study them at this time but know that they may vary in some format from one casino site to another.
How to play 21+3
If you want to join in on the side bet action, you will have to do so before any cards are dealt. At the start of each round, in both normal and live blackjack, you will get the choice of placing a side bet. To compete, you must select the join button and place a stake for 21+3.
The blackjack side bet is consist of three cards, your first two cards dealt and the dealer's face-up one. Thus, once you've set your stake and opted to play 21+3, you will need to keep an eye on those three cards. If they combine to make up one of the combinations listed above, you will win your 21+3 blackjack side bet. If they fail to do so, you will lose.
The resulting payout for 21+3 is dependent on which combination you form. Although it may vary from one casino site or provider to another, you can find the standards to the payout below. If you do happen to place a bet on 21+3, keep in mind that the house edge is very high. Thus, these bets should be just for an extra bit of entertainment to accompany the main base game.
21+3 Blackjack Side Bet Payouts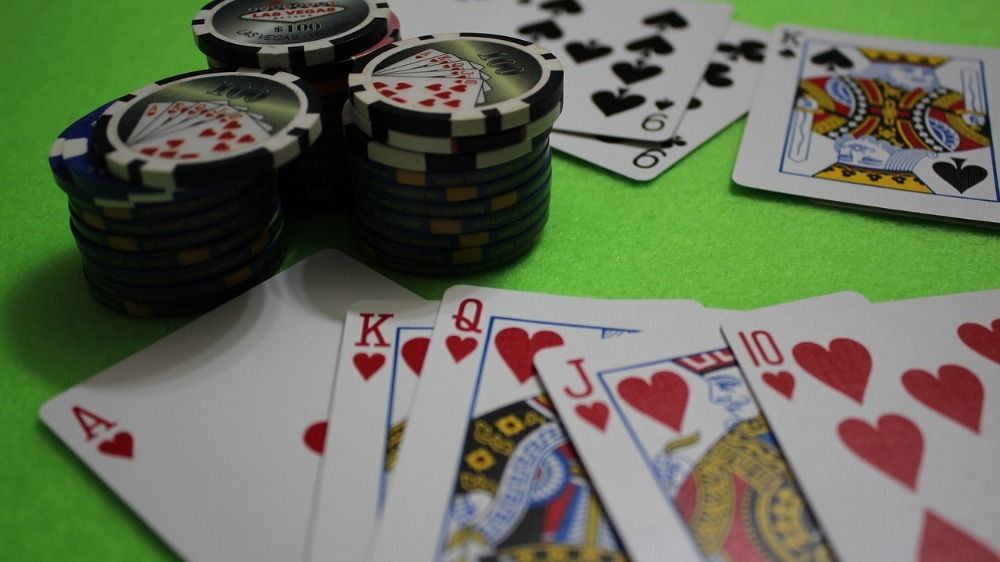 Next up, we take a look at what each of those 21+3 poker blackjack hands can actually payout. We would like to remind you that this is just a standard for 21+3. Not all casinos and provider groups are going to stick with the same payouts. But, if you want to know roughly what each hand warrants, have a look below.
Starting, the most basic 21+3 combination is the Flush. By combining three same suits from the dealer's face up and your first two cards, you will warrant a standard payout of 5/1.
Moving up, the Straight is the next one on the list. Lining up three consecutive unsuited cards will pay out at 10/1.
Following this, the Three of Kind moves into rather interesting territory as matching three cards with the same value/face will warrant a 30/1 payout. They do not need to be suited.
If you are fortunate enough to land a Straight Flush, it means you've got three consecutive numbers all suited up on the screen. This will warrant a payout of 40/1.
Last but not least, matching three identical cards is the real home run. The Suited Three of a Kind will payout at a massive 100/1.
The Bottom Line
Thus, to conclude this 21+3 blackjack side bet review, we hope that you will be able to clarify the information drawn out here and use it to your advantage. Playing 21+3 is a popular form of side betting in online blackjack. In fact, many games will offer this as well as Perfect Pairs as the standard. If you want to know what Perfect Pairs are, click on the link.
Head on over to the best online blackjack casinos to get started on the popular side bet option. 21+3 is a unique way of spicing up the base game of blackjack by placing side bets which can be ultra-rewarding. You just need a bit of luck for the cards to line up with each other, but the reward could be massive!