The Facts About Online Blackjack
Online blackjack is very popular today and there may be many people who want to know more about this trend before registering and putting down their first wager.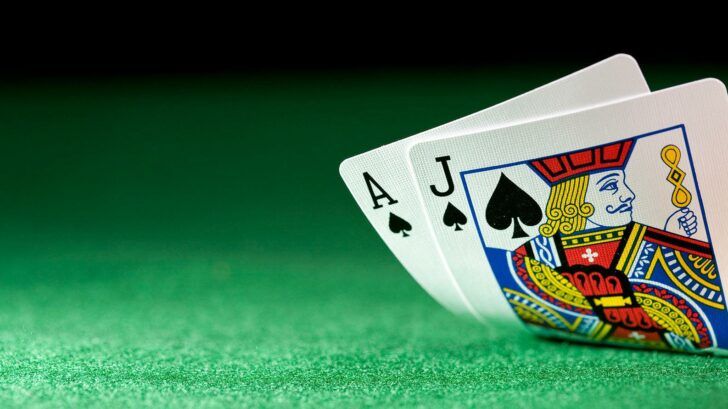 Online blackjack is popular today definitely deserves a closer look at some of the basic ins and outs of this table game.
Blackjack has always been a well-known table game amongst the populace. Although it's been featured in popular films such as 21, Rain Man and Casino Royale, it has entered the annals of books, games and music videos. Its simplicity makes it an attractive game to most. Respected by many for its combination of skill and luck, volumes have been written on strategy. Online blackjack has only created more love for this card game. There are many things about blackjack that deserves a closer look.
Welcome to Blackjack
The blackjack rules are very basic. With two cards to start, simply request one card at a time until you reach 21. The tricky part is that if you go over 21, you'll lose or "bust." So you can choose to finish before reaching 21. When you finish, the dealer does as well. The winner is the person whose cards or "hand" are the closest to 21. If the dealer goes "bust" before you, you will be the winner. The only problem can be is that you have to go first every time. So the chances are greater that you will go bust before the dealer.
In blackjack all of the numbered cards are valued according to the numeral written on them. The Kings, Queens and Jacks are worth 10. The Aces are like "wild cards" that can either be worth 1 or 11 by your choice. This makes a score of 21 in the first two cards the best hand. Called a blackjack, a two card winning hand pays 3 to 2 on your bet. If you don't win by having a blackjack, then you only win as much as your bet.
Many Ways of Playing Blackjack
In the United States, people have traditionally been forced to go to a casino in only three states in order to enjoy blackjack. After the recession, several states have succeeded in allowing casinos. This trend followed in Europe and Asia as well. Online gambling also became hugely popular. Although blackjack played in land-based casinos offers an unmatchable thrill, travel and lodging costs are a turnoff. Online blackjack offers easier, affordable and more convenient gambling.
Most online casinos offer different versions of blackjack. These versions differ in the rules or the cards you are offered. The most common is Classic Vegas Strip which uses the standard rules with a low house advantage. Double Exposure Blackjack lets players se the dealers first two cards. Double Attack Black lets the player double their bet after one dealer card is dealt and before your cards are dealt. Blackjack Switch gives the player two hands and will allow them to "switch" cards between them.
Common Blackjack Strategies
The simplicity of blackjack offers a multitude of strategies and techniques. One thing to keep in mind is that if you reduce the casino advantage, yours becomes greater. The best way to have an understanding of when to ask for card or "hit", finish or "stand" or double down is to look at a blackjack strategy chart which will see what the dealer holds and the best decisions in order to win.
Give the dealer the chance to bust by only hitting when your cards have low number. If your hand is a 17 or higher, you should stand. If you split your hand, do it with aces and 8s, never with 10s or 6s. Don't take insurance or side wagers on your hand because it only gives the casino the advantage. Always consider your odds when you make decisions. Blackjack can be easy and fun whether online or at a casino. With simple blackjack strategy, you can also be a winner.