Vegas Casinos Search For Online Poker and Blackjack Casino Partners
In hopes of speedy legalization of online gambling, several big Vegas casinos formed alliances with online gambling sites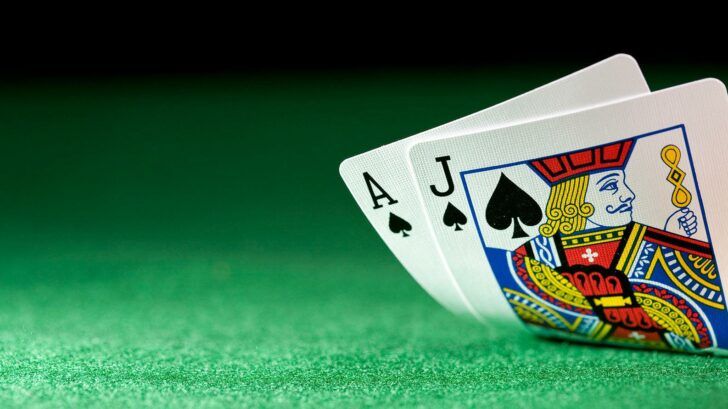 Vegas goes online
Gamblers around the world dream of living the life of a playboy gambler in Las Vegas, Macau or Monte Carlo. Some of the lucky ones build up their bankroll through discipline and good strategy, and follow through on their dreams.
However, if one is to look at gambling from a cold mathematical perspective, it is much cheaper to gamble online. There is no need for hotels, tips, restaurants, expensive outings, shows, airfare and more expensive girlfriends who expect a successful Las Vegas blackjack card games pro to keep them in luxury.
Besides, both Atlantic City and Las Vegas have been suffering from the recent economic downturn as well as from fierce competition from Native American casinos. Every day yet another state is in the news proposing to legalize casino gambling in an effort to balance its budget. A number of states have already legalized casino table games as a last ditch effort to avoid cutting off social services.
In the past, Vegas was practically a monopoly, unless gamblers preferred to risk playing at seedy organized crime operated underground casinos. Today, many gamblers would much rather drive an hour to a local casino than fly to Vegas, already in the red for a few hundred dollars, due to the airfare.
The difference between play in casinos and online is only noticable in the minority of the games, with the vast majority actually improving players overall return due to the money saved on traveling, food and lodging.
Las Vegas casinos are beginning to adapt a new strategy in order to hedge their position for many years to come. In the past Las Vegas Casinos were vehemently against the legalization of online poker as well as all table card games. Judging from the recent partnerships between the biggest Vegas casinos and the most popular international online poker room operators, the trend may have started to change.
After Steve Wynn, the owner of some of the biggest mega casino-hotels on the Vegas strip partnered up with Poker Stars, one of the two biggest online poker rooms, other Vegas casinos immediately folowed suit.
Caesars Entertainment and 888 Holdings, an established international operator of online blackjack casinos, have recently announced a joint venture to expand their bookmaking operations. Fertitta Interactive formed a strategic partnership with Full Tilt Poker, which will be effective immediately after the Federal Government repeals the prohibition on internet gambling.
The Fertitta brothers, owners of the Station Casinos and the founders of Fertitta Interactive will join the ever increasing lobby to repeal the gambling prohibition and immediately position themselves at the top of the newely re-established online gambling industry.