Pros

Beautiful graphics
Elegant croupiers

Cons
BlackjackChamp Editor's Rating
4.3
Availability4.0

Gameplay4.5

Graphics5.0

Ticket Price4.0

Winning Odds4.2
Today, we look at the Live VIP Blackjack table which is offered by NetEnt. The game is perfectly set to cater the needs of high-rollers and is complemented by an elegant look and visual magnificence. Tune in to our NetEnt Live VIP Blackjack review for a full disclosure on what the software supplier group can provide to its customers. Let's take a look.
NetEnt Live VIP Blackjack Review – The First Look at the Tables
If you want to experience the full live dealer casino experience, you're not going to find a much better game than NetEnt's Live VIP Blackjack. The online game comes with exceptional graphics and a fully HD feel. All this comes without any disturbances from poor streaming quality. Plus, the croupiers are very elegant in their appearance. Also, they are top-notch professionals.
As it's one of the best online blackjack games, it comes with the usual set-up of requirements which sees the dealer stand on 17. Plus, a player will be able to double on any split cards of the same value. When joining the 7-seat table, you will experience a full casino-like encounter. In addition, you will also have a display of the previous 10 hands which the dealer showed upon the table. This may help you decide whether or not to take a seat. In this NetEnt Live VIP Blackjack review, we break down all the need-to-know details about the live dealer game. Based on this, you will be able to see why you should be playing.
About our Netent Live VIP Blackjack Review
When entering a table, you'll notice that the game plays with a total of 7 players. Sadly, just like in most live dealer NetEnt titles, there is no option for a Bet Behind. Perhaps this is the privilege of a VIP table player.
The betting ranges from a minimum of €/£0.10 to a maximum stake worth €/£5,000. This may not be too ideal for low rollers, but VIP players can get excited with the humongous accepts wagers.
NetEnt Live VIP Blackjack is played with 6 decks and has certain stipulations. Among only accepting a total of 7 players, a single person cannot occupy more than one seat. Ultimately, this means you will need to hope that the other players are also quality and don't make any rash decisions to ruin your chances of beating the dealer. Don't be afraid to learn more about the best blackjack card game types.
The full VIP Experience
The Live VIP Blackjack table by software supplier group NetEnt consists of exceptional visuals. Typically, you will have an elegantly dressed croupier and easy-on-the-eye playing cards. This ensures that the numbers, colors and suit symbols are all very visible and clear.
The game's beautiful design makes us believe that it takes place in an elegant hotel casino. We can even see a fancy looking background reception. Whilst you will not be able to see any other tables besides the one you're playing at, you will certainly hear them. You can expect to come across some sounds in the background of cards being played and other casino noises. However, they will not be loud enough to disrupt the table where you're sitting at.
How to find out about my odds?
The tables are red whilst croupiers wear bowties and tasteful vests. And, as mentioned before, you will also have a view to see the last 10 hands which the dealer played. This will give you an insight of what statistics you are up against at the VIP table and also give you a percentage overview of different outcomes which may come useful in making your next decision.
On a last note for this section, if you're not overly excited by the quality streaming service and HD graphics, you can always alter the quality from low to medium to high. As a player, you will have the option to choose between different background music tracks. With this, you can set several options. For example, the tone, plus whether you want to play with sound effects and casino sounds on or off. If you're a little confused or taken aback, you can open the game history of even check the basic blackjack rules as well.
NetEnt Live VIP Blackjack Review – The Player Return
The most important bit in this NetEnt Live VIP Blackjack review comes up next. We break down the payouts and what you stand to make when playing this exceptionally well-crafted live dealer game.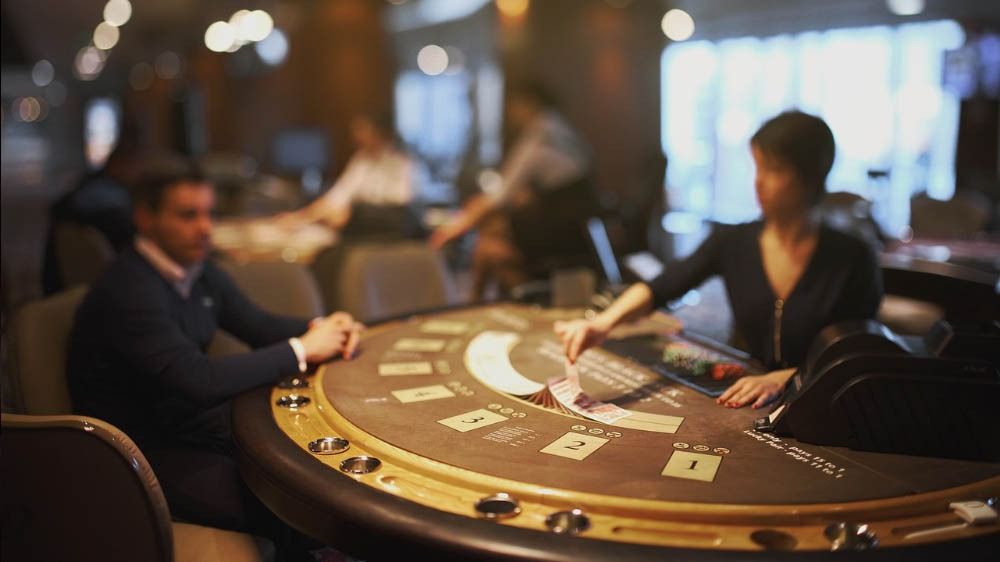 Starting off, we must remind you that there is no Bet Behind feature. This means you will not be able to back a bet of another player. This will especially be frustrating if all 7 seats are taken at a table. If the table is full, you'll just be able to watch but you're going to have to find another table to play or wait until a space opens up.
On the flip side of things, landing a Blackjack will result in a 3:2 payout which is rather standard. The dealer will always have to stand on 17 and you will be able to double down on any cards and split those of the same value.
What happens when I split Aces?
Should you split Aces, you will only be able to receive one additional card per split hand. Again, this is all rather standard when playing the best live dealer blackjack games. The major pointer here is that there is an Insurance bet policy in place. In the case where a dealer reveals an Ace as their first card, you will be able to recoup a 2:1 cashback payout or 50% of the value of your initial stake.
Lastly, Live VIP Blackjack offers an Even Money feature which sees you take the most of a 1:1 payout. This happens should you land a Blackjack, and the dealer shows and Ace. In a nutshell, the payouts for Live VIP Blackjack are rather standard and the betting stakes are also fairly decent.
The Bottom Line
Thus, to conclude this NetEnt Live VIP Blackjack review, we've got to give it up for the software supplier group. The NetEnt live dealer game offers top-notch HD quality for streaming and a professional feel to it.
Whilst the lack of a Bet Behind and only 7 seats available is a little bit of a downer, there's not much else to expect from such a high rolling game. The payouts are rather standard with the 3:2 for every Blackjack. Ultimately, this makes up a brilliant live dealer blackjack game with exceptional quality and a straightforward gameplay.
About the Author
Comments