4 Greatest Las Vegas Casino Heists in History
Here's why you should think twice before planning a Las Vegas casino heist: Real life isn't Ocean's Eleven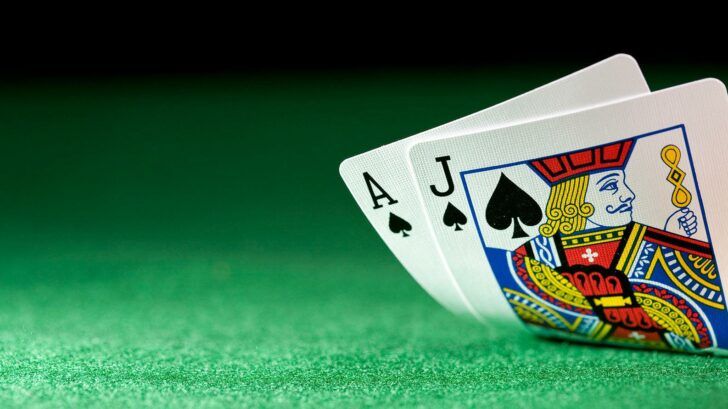 Most men aren't as good looking as George Clooney or Brad Pitt, and most Las Vegas casino heists end in disaster. Here are a few examples.
Gamblers and moviegoers love Ocean's Eleven—both the Frank Sinatra classic and the George Clooney remake. Viewers fell in love with the handsome Danny Ocean and his team of charismatic master thieves.
The premise was hardly believable: Steal a total of $150 million from three Vegas casinos in a single night, and get away with it? But who cares. The film was fun, funny, and smart.
With all that cash changing hands every night, Vegas is basically a high-security bank vault. You have better odds of scoring with Taylor Swift than you do of pinching cash from a Vegas casino. That doesn't mean it hasn't been done, however.
Most casino heists have been a lot less glamorous than the antics of Ocean's Eleven. And most of them haven't turned out favorably for the thieves.
#1: The Bellagio's "Biker Bandit"—2000
In 2010, Anthony Carleo rode up to the front doors of the Bellagio on a motorcycle, ran inside, and shoved a gun into a craps dealer's face. The dealer stuffed his bag with chips valuing $25,000, and Carleo got away.
Problems started arising when he sought to sell the chips. He first attempted to sell them over an internet poker platform where he used the e-mail address [email protected]. His now infamous nickname came from the way in which he signed each message: "biker bandit."
His downfall came seven weeks after the heist, when he inexplicably returned to the Bellagio to practice his blackjack strategy. In between rounds, he attempted to sell the stolen chips to undercover agents.
He was busted and sentenced to between 9 and 27 years in prison for armed robbery. It also came to light that he had committed a similar, earlier robbery at the Suncoast Casino.
#2: William John Brennan, Stardust—1992
William John Brennan was an ordinary guy from Pennsylvania, one of tens of thousands who have moved to Las Vegas for employment in the casino industry. He worked as a cashier at the Stardust until one September day in 1992, when he walked off the job with $500,000 in cash and chips.
An arrest warrant was issued, accusing Brennan of 12 counts of felony theft, meaning he would face several years in prison. The quiet, private sportsbook cashier has never been heard from since, and the stolen sum has never been recovered.
At time it was believed to be the largest-ever Las Vegas casino heist. Wherever William John Brennan is now, he's most likely sleeping on a mattress stuffed with cash.
#3: Three men jump Bellagio cashier—2000
One of Vegas's most high-profile robberies came in 2000 when two men wearing body armor jumped over the cashier cage counter brandishing weapons. A third man watched over the entrance. All in all, the trio of crooks made off with $160,000 in cash and chips.
Things didn't turn out well for any of them, however. Oscar Sanchez Cisneros, then 23; Jose Manuel Vigoa, then 40; and Luis Suarez, then 35, were all later arrested in connection with the robbery. Cisneros committed suicide in his cell in the Clark County Detention Center while awaiting trial.
Vigoa pled guilty to all charges after attempting to escape from jail. In 2002, he was sentenced to life in prison without parole for murdering two armored truck drivers during an unrelated robbery in Henderson, Nevada. Suarez was sentenced to 15 years in prison and ordered to pay $150,000 in restitution.
These three had the approach all wrong. Using a card counting system is a much better way to beat the casino than carrying out an armed robbery.
#4: Armored truck disappears from the Circus Circus—1993
In 1993 Heather Tallchief took a job as a driver for Loomis Armored Inc. at the urging of her boyfriend, Roberto Solis. Less than six weeks later she drove away from the Circus Circus after having loaded the truck with $2.95 million.
Neither she nor Solis was heard from again for more than a decade. Then, in 2005, Tallchief walked into a police station in Las Vegas and admitted to carrying out the robbery. She told police that the two had fled to Amsterdam after the robbery, but that she had no knowledge of his whereabouts or what he had done with the money. The two thieves conceived a son but cut ties shortly after he was born.
Tallchief told the authorities that she had been manipulated by Solis, the mastermind of the heist:"I was under strict instructions…Follow these orders, listen well, carry these plans out without fail."
In 2006 Heather Tallchief was sentenced to 63 months in federal prison and ordered to pay $2,994,083.83 in restitution to Circus Circus—money that she claimed was in the hands of Roberto Solis. Solis remains at large.