5 Biggest Gambling Losers of 2014
Phil Ivey drugs will be a major business venture now that the poker pro is semi-retired from gambling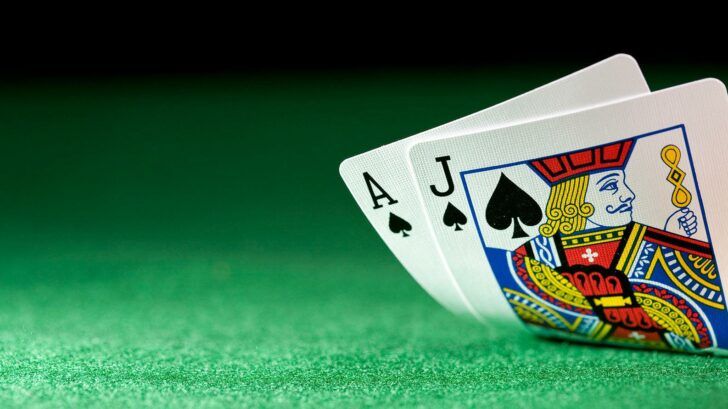 2014 won't be remembered as a good year, and these five big losers in particular are hoping for a better 2015.
Now that 2014 has come and gone it's time to look toward the upcoming year in the context of the last. Each of us is hoping for a successful 2015 for our families, friends, and ourselves.
If you intend to make money winning at blackjack, baccarat, or any other casino game, let this list be a cautionary tale. These five colossal losers can teach all of us what not to do.
#1: Sheldon Adelson
The Las Vegas casino tycoon had the worst year of his professional career. His Sands China company lost 30 percent of its share price over the course of 2014, and Forbes reported that Adelson lost $10.8 billion of his personal fortune, with his net worth falling under $30 billion for the first time since 2012. He fell from 9th to 23rd on the Forbes list of wealthiest people on Earth.
Adelson also suffered personal embarrassments, with the US Department of Justice ordering him to pay $47 million in order to settle a money laundering charge. His pet political project, the Restoration of America's Wire Act—a bill designed to ban all forms of internet gambling in America—has languished in Congress. While 2014 was a bad year for Mr. Adelson, don't feel too bad. He's still a lot wealthier than you are.
#2: Ben Affleck
Hollywood actor Ben Affleck had a good 2014 in many ways. His film Gone Girl made more than $200 million worldwide and he received critical acclaim for his performance. His gambling career, however, was much less successful.
Affleck has been an avid blackjack player for several years. But in 2014, he was caught using card counting systems two separate times. He was kicked out the Hard Rock Casino in Las Vegas in late April. Then a month later, he was booted from the Caesar's Windsor on the exact same allegation.
Affleck admitted to counting cards in both instances, but argued that it should be considered grounds for being kicked out: "I took some time to learn the game and became a decent blackjack player. And once I became decent, the casinos asked me not to play blackjack."
#3: Phil Ivey
American poker pro Phil Ivey has had both ups and downs this year. The city of Las Vegas awarded him a license to sell medicinal marijuana from a 100 percent legal dispensary. Now that Ivey is semi-retired from poker, he can settle into a lucrative career selling legal Phil Ivey drugs.
That's an up, but what about the downs? Ivey lost a lawsuit against the UK-based Crockford's Casino. Earlier this year the casino refused to pay him $12 million in baccarat winnings, arguing that he used anedge-sorting technique that constitutes cheating.
While Ivey admitted to edge-sorting, he vehemently denied that it is a form of cheating, calling it "legitimate strategy." To his dismay, London High Court Judge John Mitting ruled against him, and Crockford's was not obligated to pay him the money.
Edge sorting was originally developed as a blackjack trick but can also be applied to other card games. It involves the player looking for patterns on the backs of cards in order to anticipate which will be dealt.
#4: Atlantic City
After Atlantic City casinos earned only $2.8 billion in revenue in 2013, many people thought that things couldn't possibly get worse. If you thought 2013 was bad, just consider what 2014 had in store.
Without question, the former "World's Playground" was the biggest loser of 2014. Revenue fell to $2.6 billion, and four of the city's 12 casinos shuttered their doors: the Showboat, the Atlantic Club, the Taj Mahal, and the Revel.
The downfall of the Revel was certainly Atlantic City's most depressing story. Built a cost of $2.4 billion, the state-of-the-art luxury casino lasted for only two years and never turned a profit.
While 2014 was the worst year in the history of Atlantic City, there are reasons to think that 2015 will be better. The city's eight remaining casinos actually saw their collective revenue increase by 11.5 percent. Optimists like Mayor Don Guardian say that the city's now "rightsized" industry will be sustainable. Let's hope so.
#5: Australia
Aussies have a well-earned reputation for being big gamblers. Roughly 80 percent of the country's adults place wagers at least occasionally.Not only do they gamble heavily, they also tend to lose a lot of money doing it.
A report from BBC stated that Australia's residents "spend nearly $12 billion a year on poker machines"; that number is in addition to all of the money spent playing poker, blackjack, and other casino games as well as betting on sports.
Most surprising, Aussies lose more money per week gambling—AUD 17.52, than they spend on either alcohol and gasoline, and almost as much money as they spend on clothing. The Australian people are talented at a great many things, but gambling isn't one of them.