3 Cases of Gamblers Falsely Accused of Cheating
James Grosjean used a legit blackjack strategy but was accused of cheating anyway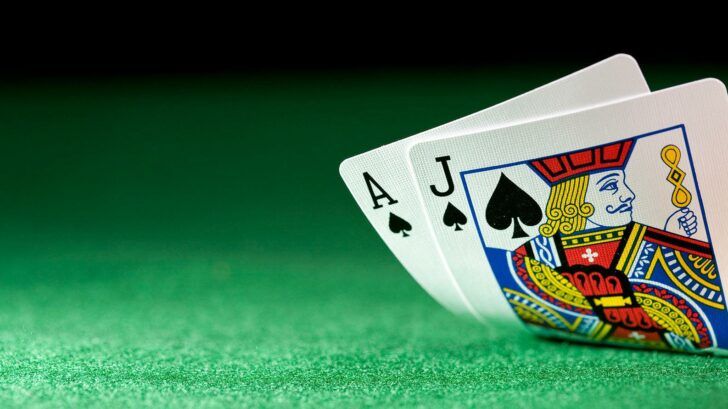 What do the Crockford's, Caesar's, and Jeju casinos each have in common? They all tried to screw customers out of legit winnings.
Casinos are notorious for using their power and privilege against their customers. Sometimes casinos cook up outrageous allegations of cheating in order to rob players of winnings. In most cases, courts and police step in and make sure that justice is served, but sometimes the casino gets its way.
Thanks to effective regulation, things are much better now than in the bad old days when many casinos in Las Vegas and Asia were run by organized criminals. But gambling houses still screw their customers on occasion. The choice of where to gamble is yours, but one difference between play in casino and online is that an online casino will never try to cheat you out of winnings.
#1: Phil Ivey
American poker pro Phil Ivey has won close to $30 million in live tournaments throughout his career. He is currently semi-retired from poker, but still frequently visits casinos as a private player.
In 2012 Ivey was vacationing in the United Kingdom when he decided to pay a visit to Crockford's Casino and play high-stakes baccarat. Always an astute card player, Ivey had a particularly lucrative night. By the end of the session he had pulled in more than $12 million in winnings.
Upon leaving the casino, however, staff returned his initial bankroll but told him he would receive the winnings later by bank transfer. Well, they never came. Crockford's accused Ivey of cheating by edge sorting, a blackjack trick which can be applied to other card games.
Ivey maintains that edge sorting is "legitimate strategy"—which it certainly is—but the UK High Court decided otherwise. Judge John Mitting ruled that Ivey did cheat, and Crockford's is not obligated to pay out his winnings. Not only was Ivey robbed of more than $12 million, his reputation took a big hit as well.
#2: James Grosjean and Michael Russo
In 2001 Grosjean and Russo, two well-known blackjack strategy experts, popped into Caesar's Casino in Las Vegas to scope out the action. They were about to leave when they spotted "Steph," a new dealer who clearly didn't know what she was doing. They saw an opportunity.
Steph was dealing in a sloppy manner, flicking her wrist in a way which left her hole card exposed for a brief moment. Not noticeable for the average player, but for pros like Grosjean and Russo, it is an error that can be easily exploited.
The two advantage players were careful not to draw attention, not only to themselves but to Steph, whom they didn't want to be reassigned to a different table. They bet only $300 to $400 per hand even though they could anticipate the outcome of almost every deal. After three hours they were up roughly $1,800.
Eventually it got late, and Grosjean and Russo were the only players left at the table. That was when each of them got a tap on the holder. Casino security wanted to have a chat. They're told to wait for Gaming Control agents to arrive. Roughly 20 minutes later an agent shows up: "I'm taking you into custody for cheating."
Grosjean and Russo were hole card playing, a blackjack strategy that relies on the incompetence of the dealer but is not considered a form of cheating. Perhaps embarrassed that the casino had lost so much money, Gaming Control agents were determined to cook up a premise to book the two gamblers.
They were accused of intentionally bending cards, something that hole card players have no reason to do in the first place. Grosjean and Russo were booked and spent an evening in Las Vegas city jail. The next morning they were released without charges, but someone at the police statement stole $2,000 from their personal belongings. Who were the cheaters in this situation?
#3: Jeju Casino cheats Chinese gamblers
On May 15, 2014, four Chinese tourists went to local police in Seogwipo, South Korea. They claimed that the nearby Jeju casino had cheated them out of KRW 1.1 billion ($1.1 million) but refusing to cash out the chips they won while during a night of gambling.
A Chinese citizen surnamed Lu and his three companions filed a lawsuit against Jeju, asserting that were legally entitled to their winnings. The casino responded with a countersuit, maintaining that the four gamblers had cheated in collusion with a member of the casino staff.
Jeju's case didn't hold up. The employee in question (whose name wasn't made public) later admitted to giving false testimony under instruction from the casino's management. Jeju wasn't able to back its claims against the four Chinese gamblers, and was ordered to pay out the winnings.
The falsely accused four eventually got paid. However, the incident tarnished the reputation of the Korean casino industry, which is dependent on Chinese tourist—roughly 6 million people from the People's Republic visit South Korea each year with the purpose of gambling.The incident proves that cheating doesn't pay, for casinos or players.