The Biggest Blackjack Wins of 2015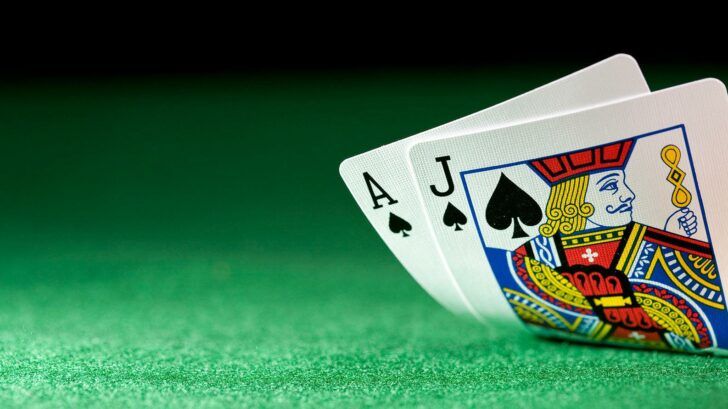 Check out the biggest blackjack wins of 2015 and learn from success stories of these lucky players.
2015's biggest blackjack wins
Classic and progressive blackjack
Iggy Azalea's blackjack motto
From all the great blackjack moments in 2015 we picked out the three biggest blackjack wins. The amount of the winnings and the group of winners are both varied. This diversity proves that blackjack can be extremely rewarding for all types of players. From high rollers to hobby players, everybody has a chance for a big blackjack win!
The Three Biggest Blackjack Wins of 2015
1. From a little cash to $196,632 on progressive blackjack
Obviously, the biggest blackjack win is the first on our list. A California resident, Keith Hall has entered a casino with only a small amount of cash but left with $196,632. He played King's Bounty Progressive Blackjack, which is a standard house-banked blackjack game with an optional progressive bet. The lucky player was really short-spoken about his win, probably due to the shock. "I couldn't believe I won," said Hall, "but a fist full of cash proves that I did!"
Progressive Blackjack is not exclusive to land based casinos. You can easily repeat Hall's success by playing its online counterpart at a great casino site. At bet365 Casino you might win a big blackjack jackpot on a low blackjack side-bet.
2. A $100,000 blackjack win followed by a $300 thousand meal
Shane Smith, CEO of Vice Media Inc., has won a remarkable $100,000 at one of MGM Resorts International's casinos. Smith visited Las Vegas fro the CES (Consumer Electronics Show). If one visits Las Vegas, it's almost a requirement to play some blackjack. As for many others before him, a litttle casino tour has proved extremely profitable.
"That's a pretty good check," commented Jim Murren, CEO of MGM Resorts, adding that "we haven't seen that in a long time." After his win, Smith has moved from the blackjack to one of the dining tables at the Bellagio, where he spent $300,000 on a prime stake dinner.
3. The taxi driver who left roulette for blackjack and won $132,000
As the business was slow that night, Goksel Selay, a 53 year old taxi driver has decided to try his luck at a casino. Selay prefers roulette over blackjack but he had no luck with the reel on that specific night. Therefore, he moved to the blackjack table when he saw that the jackpot was constantly growing there.
"A few days earlier, I had had a dream about winning big money and told my wife about it," said the father-of-two. "That night [..] I thought I would try my luck because I had the dream and it came true." He used the $132,000 blackjack win to renovate the family home, buy a car for his wife and support his teenage children.
+ Honorable mentions: Iggy Azalea's blackjack motto and the dealer turned victim
This year, Iggy Azalea confessed that she cannot leave the blackjack table until she wins. "I wouldn't leave, I refuse to lose, that's my motto," she said after playing blackjack for 12 hours. "I just like to play blackjack, I played blackjack for twelve hours straight yesterday. I changed clothes in the bathrooms. I'm awful."
In July, two card dealers have teamed up to try their luck at a casino in Chicago. One of them had a lucky streak, winning $4,000 on blackjack. After leaving the casino his co-worker convinced him to stop by at one of his friends. After arriving at the house, the jealous co-worker made a phone call and a gunman arrived. He took the victim's money and run away with the winner's friend.