Lucky Lucky Blackjack Rules, Paytable, Odds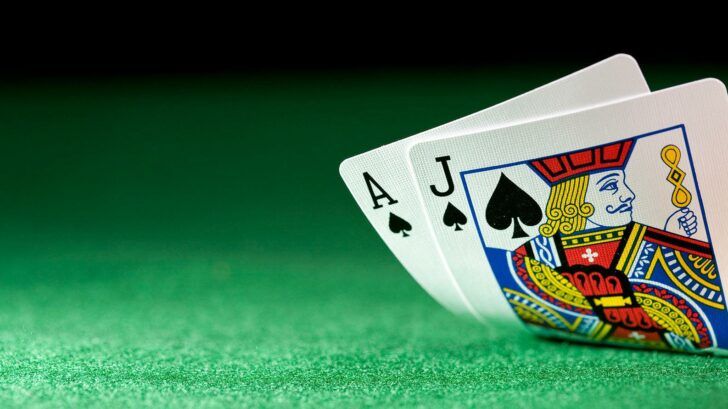 Let's continue our exploration of less-known yet exciting side bets with Lucky Lucky Blackjack. Learn the odds, payouts, and rules of this rare bet and play it online for free or with real-money.
If you thought that there're no more blackjack side bets to cover, you're probably misinformed about blackjack. We stressed it numerous times in the previous articles that blackjack's a many-faceted game with numerous additional bonus bets that provide additional excitement and winnings.
Our explorations continue with the Lucky Lucky side bet, which is probably the most enigmatic of all side bets. The web is loaded with questions and stories about this bonus blackjack bet that can be found at North American and Canadian casinos. Thanks to online casinos and developers, nowadays the game is available to try without leaving your home.
Unfortunately, there're only a really few gaming sites carrying this game. One place when you can be sure to find it is LeoVegas Casino, who recently introduced an ally of blackjack side bets and rarities. Their version of the Lucky Lucky Blackjack side bet was designed by Felt Gaming. Felt claims to be "the meeting point between classic real life casino vernacular, and a modern, clean and functional interactive design."
Their claims are actually true. The Lucky Lucky Blackjack bet is working smoothly on both desktop and mobile interfaces. The game's design is exceptional, and easy to use, showcasing the developer's competence. Overall, there's not one thing to criticize about the execution or game-play, which might be surprising for some, as Felt Gaming is not a widely known brand among players.
Lucky Lucky Blackjack Odds, Rules, and Paytable
Lucky Lucky is a side bet, therefore, you're still required to play a standard hand of blackjack along the side bet. First you have to place at least one but not more than three standard blackjack bets. After each individual bet you'll be signaled that you can place a Lucky Lucky side bet as well. It's up to you to decide whether you play or ignore the Lucky Lucky bet.
Your Lucky Lucky side bet wins if your first two cards and the dealers up card make a combined total of 19, 20, or 21. However, different card combinations bring different winnings. The biggest payout comes with three suited 7s. The smallest payout is for any 19. Here's the full Lucky Lucky blackjack paytable:
7-7-7 Suited = 200:1
6-7-8 Suited = 100:1
7-7-7 = 50:1
6-7-8 = 25:1
21 Suited = 15:1
21 = 3:1
20 = 2:1
19 = 2:1
According to Felt Gaming, the side bet's Return to Player percentage is 94,14%. The game is played with sick deck of cards and the cards are shuffled before each game. As for the odds, there are 80 combinations for 7-7-7 Suited, and 364320 for a 19. The bet limit for the side bet is GBP 0,10 – 250.