Blackjack Perfect Pairs for Real-money or Free
Learn these simple rules and facts and start playing Blackjack Perfect Pairs for real-money or free on you desktop and mobile devices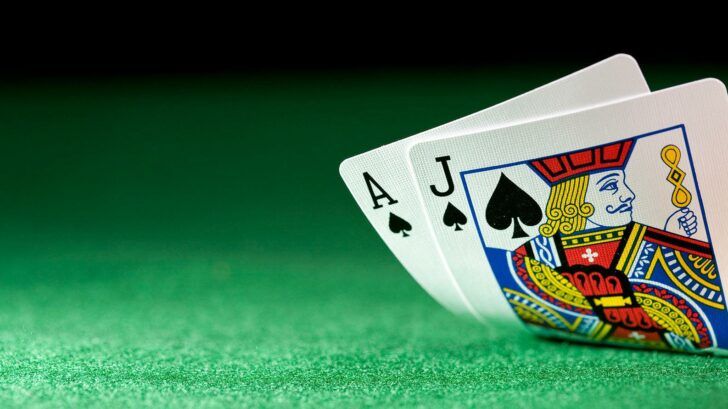 If you want to play Blackjack Perfect Pairs for real-money and make good profits, you must be aware of all table rules.
Blackjack Perfect Pairs is probably the most well-known and widespread side bet, therefore, it can be found at thousands of online and land-based casinos. Just like other side bets, Perfect Pairs is an optional bet that is almost totally independent of the main game. What it provides is a chance for an extra win, depending on the cards' value and suite. Opinions vary if it's worth placing a Perfect Pairs side bet, so it's up to the player consideration whether he does or not.
As mentioned above, a Perfect Pairs game is comprised of a standard blackjack hand and a Perfect Pairs Side bet. At the standard blackjack hand, the usual table rules apply. Make sure to check the table rules before taking a seat, as the number of decks and numerous other rule variations can have huge impact on your session. After placing the standard blackjack bet, you'll get asked whether you would like to place a Perfect Pairs bet on top of it. If you play at an online casino, there's a big chance that you clicked on the game for the side bet, but still, you'll get asked about the Perfect Pairs bet.
The side bet is based on your first two cards. If they're a pair, your bet will be multiplied based on the pay-table. Blackjack Perfect Pairs for real-money comes with different pay-tables at all casinos. However, the grading of the payouts is set in stone. The biggest win is scored by Perfect Pairs, aka a suited pair, like two Fours of Spade. The second biggest payout comes for a colored pair, such as two red Kings. Last but not least, you'll get a pretty good win for a basic, uncolored pair, such as two Sevens of any suite.
As the game's payout percentage might differ from casino to casino, we'll provide a you a few options, including mobile Blackjack Perfect Pairs for free and Multi Hand Perfect Pairs Blackjack for real money.
Blackjack Perfect Pairs for real-money at LeoVegas Casino
LeoVegas Casino has the simplest version of Blackjack Perfect Pairs for real-money. It's played with six decks of 52 cards and you can play up to three hands and side bets at the same time. The Return to Player Percentage is 93,89% in the case of the side bet and 99,63% in the case of the standard game. Before playing the game for real-money, you can test it in free mode without any risks. The pay-table for the Perfect Pairs was set as follows:
Perfect Pair 25:1
Colored Pair 12:1
Mixed Pair 6:1
When joining LeoVegas Casino, make sure to take advantage of their first deposit bonus, as you can get more for your money. The LeoVegas Casino Welcome Bonus can bring you up to EUR 100 extra, and 200 free spins.
Decks: 6
Developer: Felt Gaming
Bet limit: 0,10-500
Multi-hand Blackjack Perfect Pairs at VideoSlots Casino
Videoslost Casino version of the game is played with two decks of 52 cards that are shuffled before each game. You can play up to five hands at each round, however the bet limitis higher than LeoVegas Casino's. Let's take a look at the pay-table:
Perfect Pair 30:1
Colored Pair 15:1
Mixed Pair 7:1
VideoSlots Casino also offers a great Welcome Bonus, which includes GBP 10 free cash on your first deposit, alongside a 100% up to GBP 200 deposit bonus.
Decks: 2
Developer: Microgaming
Bet limit: 1-200
Blackjack Perfect Pairs App for Android
If you'd rather play the game as an application, try the Perfect Pairs from the Google Play store. This game is advert free and customizable. For example, you can change the number of decks, or enable splitting on any pair of 10s. However, you cannot play this game for real-money. As the game is free, it doesn't have a pay-table.
Decks: 2, 4, 6, 8
Developer: Lambton Games