7 Gargantuan UK Online Casino Jackpots
Casino games like online blackjack and poker are popular, but slots and bingo have provided the largest payouts.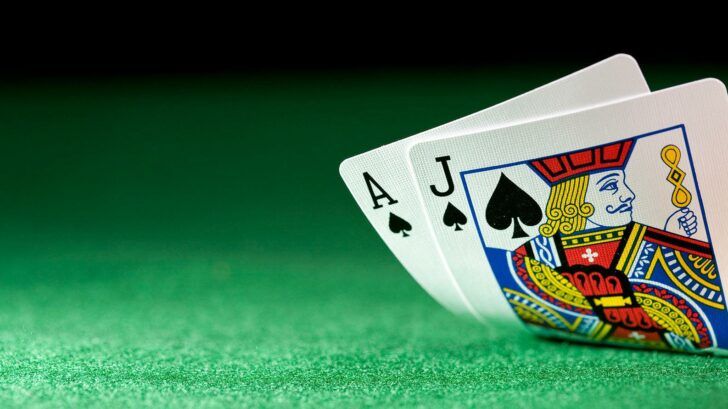 As if the convenience and range of offerings wasn't enough, these massive payouts may pique your interest in online casinos.
Contrary to the beliefs of many, there is nothing lame about online casinos. They don't have the glitz and glamour of Macau or the Vegas strip, but there is a reason that they are so popular. Convenience is number one, as one can skip the long drive to the casino, waiting for tables and tipping of waiters and simply log on and play. Internet sites offer everything from pop culture-themed slots to online blackjack to high-stakes poker.
Aside from all of that, it is possible to win big at an online casino. No people know that better than the British. This piece will give a rundown of seven massive real-life UK online jackpots.
UK man wins second largest jackpot ever
In 2007 a 29-year old British blacksmith playing under the name of "Obaesso" pulled in the second largest online slot payout ever: $8 million. The blue-collar man won playing the progressive Millionaire's Club slot. As you can probably guess, joining the real-life millionaire's club allowed him to quit his day job and live a life of luxury.
The new member of the rich and famous was presented the hefty check by British supermodel Sophie Anderton. Only a few online slot players become millionaires each year, and this fabulously lucky Englishman was one of them.
Fisherman nets GBP 5.4 million jackpot
One anonymous fisherman from Aberdeenshire hauled in the largest ever payout by a British online casino, GBP 5.4 million. The hard-working family man won the prize playing progressive jackpot slot games at online and mobile sportsbook BetVictor's website.
The fisherman had been a longtime user of the bookies sportsbetting and online poker offers, but started playing casino games only shortly before winning the historic payout last October. You can bet that he's glad he did.
BetFred's Beach Life bigger than King Kong
In 2012 one lucky player started out putting down GBP 1 bets on Betfred's King Kong slot. Soon their tiny bankroll turned into GBP 250, which they decided to take to the bigger and bolder Beach Life progressive slot. Six spins later, this slot enthusiast couldn't believe their eyes. 5,100,000 flashed across the screen. You can't make a dollar out of a nickel, but apparently you can turn 1 pound into 5 million.
At the time, this was reported to be the third-largest slot payout in world history. The winner was flown by private jet to meet BetFred founder and CEO Fred Done, who personally presented them with a check for GBP 5.1 million.
Sandro makes mega fortune playing "Mega Fortune"
It looks like BetVictor is a good place to seek massive payouts. One online player known only by the name of Sandro won a GBP 4.5 million jackpot just a few months before the fellow from Aberdeenshire's big day.
In a truly amazing story, Sandro started playing Mega Fortune with only GBP 65 in his account. Playing GBP 5 spins, in just 17 minutes he turned his small bankroll into several millions of pounds. We've heard of get rich quick schemes, by 17 minutes? If this story doesn't make you want to give online casinos a try, nothing will.
The Luck of the Irish extends to online bingo
You don't need to visit the Emerald Isle to get lucky. In 2008 one bingo enthusiast hit a GBP 1.5 million jackpot playing the Clover Rollover progressive bingo game on William Hill. The lucky player known only as "Simon" received what was William Hill's largest ever payout at the time.
The progressive jackpot went live in March of 2008 and had hit GBP 1.5 million by November, when Simon struck gold. Online bingo has continued to grow in popularity since then, with almost every online casino now offering progressive jackpot games.
Mobile payouts start getting big
Mobile gambling is relatively new, and most people wouldn't associate it with large payouts. In 2013 one lucky Briton made mobile gambling news by striking a GBP 1.4 million at Melon Madness on the PartyCasino site.
The massive slot payout smashed the previous record of GBP 866,000 which had been set only a week prior. Mobile slot jackpots are getting increasingly large as more and more players are turning to mobile devices over traditional online platforms.
And keep getting bigger…
The GBP 1.4 million jackpot was big news. So you can imagine the response when a player known as Gabriel L. won GBP 3.75 million last September 9th. How does the largest ever mobile jackpot jump by 267 percent in less than one year? UK-based developer Microgaming's Mega Moolah progressive slot, that's how.
The mobile slot's jackpot has been rising continually since its release in 2006, having paid out a total of GBP 260,000,000. You probably won't get as lucky as Gabriel L., but if you want to try you can pick up your device and play the game on a variety of mobile casino sites.
Britons strike gold
Online games are more available than ever, and British gamblers have noticed, winning hefty jackpots playing everything from online bingo to mobile slots. One lucky Englishman won the second-largest online slot payout in gambling history in 2009, and UK developer Microgaming's Mega Moolah slot produced the largest mobile win ever last year. Forget the luck of the Irish, it looks like the British are truly the lucky ones.