The Best Blackjack Films To Watch
This analysis on the Best Blackjack Films and gambling movies is simply to take a look at all the different films on show. The gambling world is depicted in various eyes from the luxurious lifestyle and flashy lights to the dodgy gangster scene. In this analysis, we take a look at many different films to rank brilliantly in the online gambling world and how they have gone to set the tone for many new movies. Find out more below.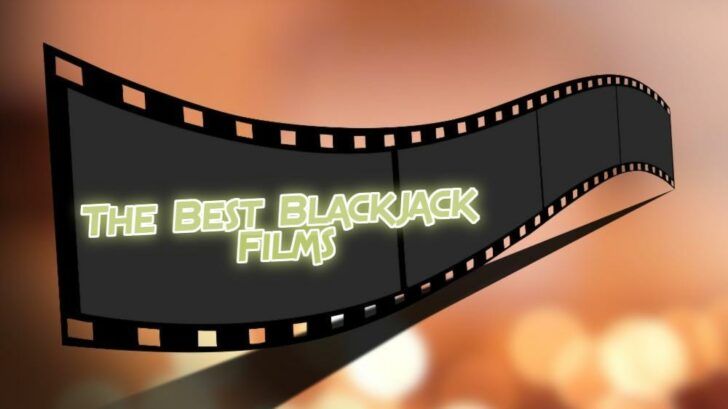 Tune in to this article if you wish to find out which are the best blackjack films right now in the world. Going into this list, we have included classic movies and also modern movies. In addition, we have thrown in some extra gambling movies that are worth mentioning. Find out more below.
Best Blackjack Films: An Introduction
We've produced a list of what we consider to be the top gambling movies of all time in this post. Gambling movies, contrary to popular belief, do not usually depict lavish lifestyles and amazing winning hands. Instead, we've selected films that depict all aspects of gambling, including addiction, card counting, Las Vegas gangsters, and filthy casinos from the 1980s in New York City. Finally, whether you appreciate gambling or viewing tense films about gambling, we are confident that one of the films listed below will be on your watch list in the coming days.
Casino
Casino, starring Robert De Niro and Joe Pesci, is an all-time classic gambling film directed by Martin Scorsese. The trio linked up for the fifth time in the 1995 film, which came only five years after the mobster film Goodfellas.
The casino is set in Las Vegas and is based on true events that occurred during the city's final years under mobster rule. It relates the story of how greed, power, money, and murder were all part of Las Vegas' heyday.
The casino is a film that no one should miss if they enjoy gambling movies. You will not witness any blackjack tactics, royal flushes, or odds-fixing in this video. There isn't even a single gambling scene in the film. Casino, on the other hand, is the ultimate gambling film since it is the glue that binds all genres together. There is no better film to watch if you want to see what gambling in Las Vegas was like during the pinnacle of the gangster era than Martin Scorsese's masterpiece, Casino.
Rain Man
Rain Man is one of the best blackjack films of all time. A youthful Tom Cruise and the great Dustin Hoffman acted in the 1988 Barry Levinson picture as a socially handicapped gentleman who was a genius at counting cards. Rain Man is primarily set in Las Vegas, and the film has won four Academy Awards, including Best Picture, Best Actor, and Best Director.
The finest game to apply card counting methods in is blackjack, as most seasoned players will know. Rain Man is one of the best gambling movies you'll ever see since it demonstrates how card counting may be utilized to cheat the dealer in casinos. Furthermore, it portrays a fair reflection of how casinos dealt with card counters, particularly in the 1980s. The film is both a gambling classic and a heartbreaking genre, with various situations that will almost certainly put you to tears.
21
In a similar vein, 21 is also one of the best blackjack films right now where card counting tactics are employed in the game of blackjack. The film is based on the true story of the Four Horsemen of the Apocalypse, a group of four MIT students who invented a fundamental blackjack strategy using mathematics.
In the film, however, the squad is organized by six students and a teacher, played by Kevin Spacey. In the 1950s, the real Horsemen of the Apocalypse performed in Las Vegas and other casinos. The film follows the same plot but takes place in the present period, demonstrating how a group of young people took Vegas by storm.
In the film 21, six young MIT students are confronted with the task of balancing two lives: their educational life and modest lifestyle versus their opulent and fulfilling lifestyles in Las Vegas. It depicts deception and treachery, and it is another example of how casinos aim to eliminate card counting tactics that boost a player's odds against the house.
The Gambler
The Gambler, a 1974 film about a university professor dealing with their addiction to casino gambling, was presented to the public in 1974. In The Gambler,  James Caan stars whilst depicting the evil side of gambling and how it can lead to self-destruction and play havoc with a person's mental state.
The Gambler is regarded as one of the best gambling films of all time because it depicts the dangers of gambling addiction. Caan plays an educated man who can't seem to give up his desire to live on the edge and win money in a casino in the film. When he begins to accumulate debt, however, the gambler finds himself in trouble with casinos and dangerous people. If you take the time to watch this masterpiece, we guarantee that you will be on the edge of your seat the entire time. Make sure you see the original 1974 picture, as the 2014 remake featuring Mark Wahlberg isn't nearly as exciting or captivating.
The Cincinnati Kid
If you appreciate watching World Series of Poker footage from Phil Hellmuth on YouTube, you will adore The Cincinnati Kid. The 1965 film pits a young up-and-coming star against a seasoned pro in a classic poker story. It's an absolute must-see for any poker player who is fascinated by the body language and behavior of other players at the table.
Lancey Howard, commonly known as "The Man" for his indisputable reputation in poker, is played by Edward G. Robinson. Steve McQueen plays his enemy, Eric "The Kid" Stoner, who is looking to create a name for himself in the game.
The Cincinnati Kid is a great gambling film, with flawless performances from both actors. It also boasts a diverse cast of supporting performers that provide depth to the film and make it more believable. The film's denouement is full of surprises, with the last hand statistically nearly impossible to see. It does, however, make for a dramatic conclusion.
Rounders
The 1988 film Rounders is a classic gambling film because it depicts a distinct side of the game. Remember that online casinos had not yet been developed, therefore players could only attend land-based casinos at the time. Not all land-based casinos are as opulent as those in Las Vegas. Instead, most of the action takes place in seedy New York bars that appear to be in bad shape, but there is one scene shot inside the Taj Mahal in Atlantic City.
Matt Damon plays the main guy in Rounders, whom viewers end up rooting for. Edward Norton, John Malkovich, and Martin Landau are among the cast members of the film. It was likewise a low-budget film with a high-quality plot.
Matt Damon plays a law student who has to rely on poker to pay his tuition costs. It contains several intense poker sequences that will keep you on the edge of your seat. Furthermore, even if you are not a poker lover, the story is entertaining and shows a different aspect of gambling than we are used to seeing — not the beautiful, well-lit casinos that we are used to seeing.
Uncut Gems
Uncut Gems, which was released only a few years ago in 2019, is one of the top sports betting movies of all time. It stars Adam Sandler in a role that is very different from what he is used to. In this film, Adam Sandler takes on the role of Howard "Howie" Ratner in a more serious role. Ratner is a New York jeweler who spends his free time placing hazardous NBA bets.
The issue with high-stakes bets is that they are risky. And if a participant – like Ratner – makes too many hazardous wagers, he or she may find oneself in debt to shady persons. In Uncut Gems, you can see how irresponsible gambling can lead to difficulties. Even though Sandler is the main character, there are other amusing sequences and phrases.
Kevin Garnett, the former Boston Celtic, and Brooklyn Nets center, gave a remarkable performance. He takes on the role of himself, with the scenario set in the year 2012. If you appreciate watching a deranged gambler place large stakes on sports bets, especially on NBA games, Uncut Gems is one of the best gambling movies.
The Bottom Line
Essentially, the best blackjack films right now and all-time include the aforementioned movies. When checking them out, you can find a little bit of everything. Strategies, gangsters, the truth about gambling – which is that it has a dark side to it. Everything!
Stay with us here at Blackjack Champ for more updates on our latest blackjack news page. On a personal note, to you, the best movie to watch for blackjack-related purposes from the list above is 21. It is loosely based on a true story, although has been adapted to fit the 21st century.