Mobile Blackjack Facilities Available To US Players
We take a look at the best opportunities players in the USA have to enjoy mobile gambling whatever their choice of smart device.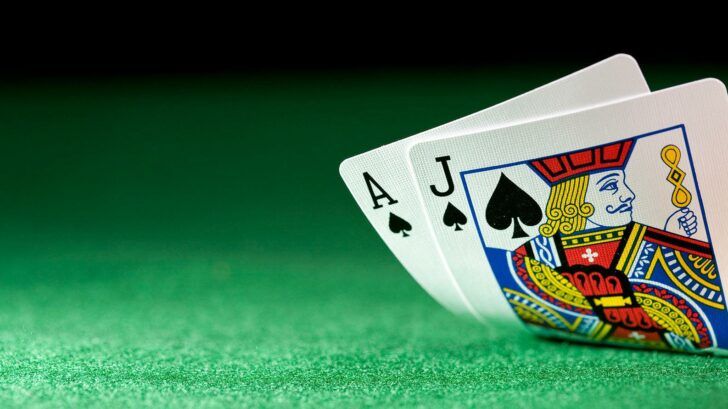 The ubiquity of internet capable mobile devices means that more people than ever in the US want to gamble using them, so we look at the sites that provide the facility to do so
If your black jack betting strategy suffers a little these days from the pressures of overwork and nowhere near enough free time to hit the casino floor closest by, there is a tendency to merely snatch the odd moment when one can at the PC using the many and various sites online that provide for a lively entertaining burst of relaxation prior to the next of life's hurdles throwing itself gamely into your path. This in of itself can lead to issues, as one might not find the privacy at the family computer or office work station one might desire whilst wagering.
The inevitable rise of internet betting across the US has been greatly slowed by the rampant campaign against it fought by vested casino interests who have no desire to see their dominant market position damaged in any way. The likes of Sheldon Adelson might try to protect his casino gambling news he's spending untold millions on attempting to stop the legalization of online gambling in the US will put off those that wish to try, but it is a battle he's been losing as three states already permit it, and more are bound to follow given the lack of political will and support he suffered recently when the GOP rejected his proposed bill.
This is particularly true if the smart strategies of the NBA Commissioner pay off and legalized sports gambling outside of its current Nevada home become something rationally debated, accepted and regulated. The fact that Mr. Adam Silver is talking about it at all bodes well for the future of gambling as a whole in the US, but would give a new facet to online gambling that would make the revenues and margins far more attractive to large scale corporate investment who at present view it as a limited market made risky by political winds and whim.
Uncertain Situation Stymies Bigger Investment
This is one of the inherent problems with the internet gambling industry in the US. It finds itself with no firm national regulations save those being dredged up by the likes of Mr. Adelson and his cronies, facing a myriad of state legislatures with their own political agendas and desires, and a public that is far more led by emotive appeals than by objective rationality. This does not make for an attractive investment, and whilst some states have taken the plunge, a future of mobile casino gambling for all is a long way off yet.
Mobile Betting In The USA
Some sites already offer the option
Sports and casino gambling available
Compatible with all software platforms
The ridiculous nature of the higgledy-piggledy gambling laws in the US means that police in Minnesota regularly break up poker games, and when law enforcement has to be troubled with such trifles, there's something very wrong. Legislation on gambling at the Federal level appears unlikely with even the GOP backing off any stance ahead of the 2016 race for the White House, so we are left with fewer opportunities we deserve and an industry with no definite base to its future on which anyone would be willing to build.
Now obviously the gambling industry isn't limited to just the United States, and nor is the internet, and it doesn't take a genius these days to tell a computer one is somewhere other than one's true geographical location. It's not even illegal to do so, but that sort of technical faffing around isn't for everyone and the systems administrator at work might become hostile if the company network suddenly starts reporting it's running out of a small VPN somewhere in Malta.
Mobile Opportunities In The US
However all is not lost, even as the politicians slug it out either from an economic or moral standpoint, and as the regulators write ever more complex reports that say nothing at all, several sites around the world now offer those in the land of the free and home of the brave the opportunity to wager not just from the shackles of the desktop PC, but from a myriad of mobile devices on a plethora of platforms. Indeed just below the surface of controversy and calamity, the gambling industry is just getting on with it.
Naturally if one is going to be handing over credit card details and the like online one has to be especially careful that the site has a good reputation and that there will be no software compatibility issues. Fortunately there are some notably responsible, and indeed responsive, options out there providing a superb range of gambling opportunities bundled up in the neatness of a mobile app that will run on the phone in your pocket or the tablet in your bag granting you far more freedom than was hitherto possible.
Where once you need go to a casino now Bovada bring the casino to you, wherever you happen to be. This highly recommended site gives US players a full range of opportunities whether you prefer playing with the blackjack cards or placing a wager on your favorite team, and better yet it matters not one jot be you an Apple fanboi on iOS or an Android convert, their facilities are appropriately configured to both so whatever your platform Bovada has you covered.
BetOnline stands out as being excellent for sports betting covering all the major leagues and making sure not to skimp on a well put together and presented racebook for all you fans of the horses. Alongside them GTbets offers a good collection of opportunities from a very reputable management that provides some of the best promotions and bonuses that one can find anywhere online as a US player. There are of course other options out there but these three are our recommendations for a hassle free gambling experience online.