Youthful Gamblers Call For Skill In Online Games But Probably Won't Get It
With more than 80% of online gambling participants over 35 the calls for more skill in gambling games by younger players could well go ignored by the industry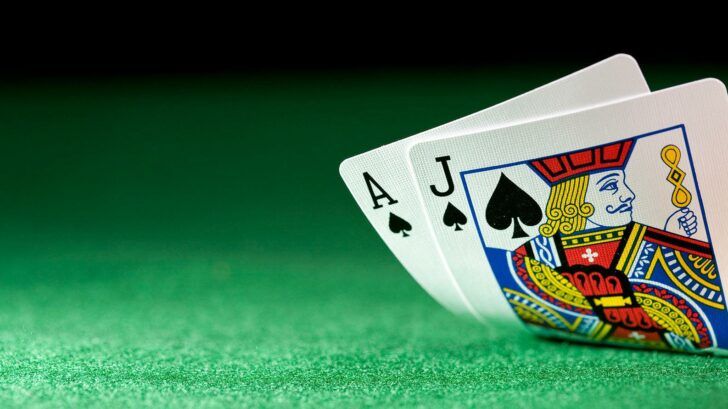 The G2E Global Gaming Expo highlighted some of the issues facing the online gambling industry particularly those swirling around casual gamers and their age.
Whilst the two big names at the G2E Global Gaming Expo this year were Adelson and Wynn, both giving speeches, the rest of the industry got on with the business of business, and for quite a few of the larger entities it wasn't entirely business as usual. The recent results from Macau have rattled some nerves amongst a sector that is still reeling from the earthquake wake-up call of the closures in Atlantic City, and that was reflected in both what was said and what was on offer.
Adelson's speech was at you'd expect it to be. He's a rich casino owner and his rubbishing of the online gaming industry sector was entirely in keeping with the truly massive amounts of money he's been throwing at the political process to avoid a legalization of internet and mobile casino gambling in the US out of a desire to protect his shrinking profit margins. Steve Wynn is in a similar position but does it with far more grace and doesn't remind you of a James Bond villain on day release.
Whilst the industry as whole wrestles with the developing battle between online and bricks-&-mortar casinos, with the American Gaming Association now taking a neutral stance adopting what amounts to a policy of having no policy (having previously been both in favor of and wholly against online gambling) the rest of the trade show got on with swapping rumors which included the possibility the Vegas and Macau events could merge.
Whilst the two versions of this event look to come together there is an obvious divide growing not simply between the bricks-&-mortar casinos and their online competitors but also within the online gambling sector that speak to a difference in the attitudes both the market as it stands now and where people believe the market will be going next, and what sort of people are going to make up that market of the future.
Demographics Hold The Key
One of the points of discussion is that of market demographics with figures showing that half the market was between 35 and 54, with another full third over 55. This wasn't entirely surprising to those inside the industry but it does explain why the development of both the games and their software backing has been quite so slow and lackluster. Their target audience is easily impressed with the core technology alone and thus requires very little in the way of game sophistication.
Are Young Online Gamblers Being Ignored?
• 50% of online and mobile casino games players are aged 35-55
• 33% of them are aged 55 or older
• Industry in danger of stagnating in the future
Of course that's precisely the opposite of the 20% of online gamblers that aren't yet 35 who take the technology wholly for granted and require more than mere click-and-hope opportunities to wager. They've been raised on games of skill and expect online gambling opportunities to reflect some level of skill based achievements as well as the usual luck driven basics of gambling. They want to feel their chances can be increased by skilled interaction with the system, which may be why there's so little to cater for them.
Companies making adequate profits from hastily re-skinned versions of previous releases that are being aimed at an uncritical market of the easily dazzled are unlikely to wish to spend the money required to attract a 20% market segment that requires such higher standards of both gameplay and customer support. This means that most releases on offer at this years G2E Global Gaming Expo were clones of one variety or another aimed at people over thirty five, if not much older.
Perhaps that's why games on offer included a new "Friends" themed game or one that features "Wonder Woman" as a theme, and why efforts to introduce some quantity of skill into games is unlikely to get very far. Skill requirements put off the older generation from computer or video games, and the casual gamer is a revenue easily lost when it is face with an actual challenge rather than the mere illusion of one, both in the gaming and gambling worlds.
New Technology May Not Be Enough
Of course in the US regulations prevent games having a predominantly skill basis which has meant that as far as introducing skill into online gambling games have at the most had a small skill game that gave extra opportunity, not an outright win, but even that was badly executed and didn't prove popular with online or mobile slots players. Not that this has stopped several companies attempting to create a slot machine that doesn't have the old-fuddy-duddy connotations of a one-armed bandit.
Gamblit Games has created a touch screen table that plays various games, and Merkur Gaming from Mexico City showed off a surround experience gaming machine that reminded many of the old style "climb-in-and-play" driving games to be found in video game arcades but whilst these push the technology forward they don't forward the change in attitudes that will be required to see them widely adopted.
The online and mobile bingo players have a strangle-hold on the industry making up such a large percentage of the customer base as it stands at present, but in a Catch-22-esque situation it can't hope to expand that market demographic as long it refuses to attempt to placate the 20% of online gamblers that can't just press a button and wish, but want to feel actively and essentially involved in the playing process.
Gamblit thinks it can attract younger people with gambling versions of Scrabble, Angry Birds, Battleships and Risk but whether it'll find others willing to believe that is another matter. The online gambling market as it stands now is in danger of serious stagnancy in terms of technical development which will only play into the hands of Mr. Adelson and the anti-online gambling lobby. Chasing that ideal 52 year old female might be lucrative in the short run but long term it may well be disastrous.