Are Mobile Devices Making Fixed Online Gambling Obsolete?
Mobile casino gambling is on the rise and count mount a serious challenge to fixed online gambling.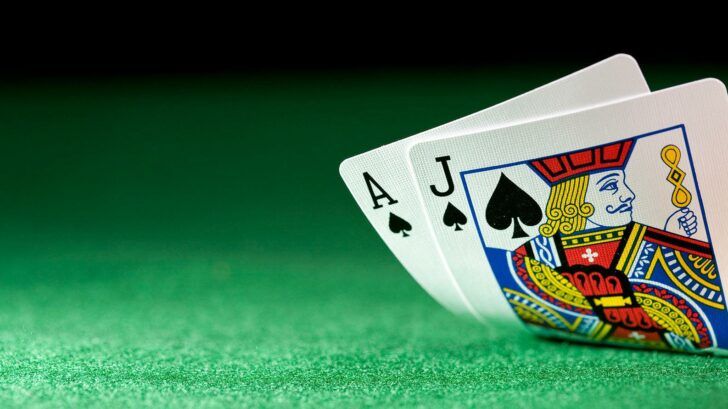 Mobile gambling
Mobile betting apps are cutting into fixed online's share of the iGaming market.
Mobile casino gambling has increased exponentially since the turn of the century despite economic uncertainty and hostile American gambling laws. Smartphone and tablet devices can be used anywhere anytime, and as mobile penetration rates increase the sector's share of the iGaming will only increase. A recent report on the mobile market by Juniper Research has rocked the gambling industry.
The report chronicled the rise of mobile gambling as well as predicted its continued rise to the forefront of iGaming. Most significantly, it touted the mobile market's potential as a competitor to the fixed online sector. As smartphone and tablet games become more sophisticated and realistic there is less of a reason to sit down and log on. This begs the question: does mobile gambling have the potential to mount a serious threat to the fixed online sector's market share?
The data speak for itself
The Juniper report found that over the course of 2013, 63 million people worldwide played a casino game, placed a bet or purchased a lottery ticket via mobile device. They predict that is number will jump to 164 million by 2018, an increase of 260 percent. As big as this is, it actually seems modest when other figures are considered.
Take the availability of mobile services for example. In 2002 there were roughly 1 billion active mobile subscriptions worldwide. By the end of 2013 that number stood at 6.8 billion, one for almost every person on earth. The 63 million people who used gambling services last year represented less than 1 percent of total mobile subscribers.
Some iGaming providers have reported that mobile is now providing the majority of their revenue. The UK-based sportsbook PaddyPower generated 51 percent of its total revenue from its mobile platform last year, up from only 22 percent in 2011. This comes as 29 percent of those who gambled online in 2013 reported doing so via mobile device.
Huge variety of casinos is available on mobile devices nowadays…
The lack of mobile penetration will certainly not be a drag on growth. Seemingly everyone has a mobile device these days. If the regulatory environment allows mobile gambling to flourish and the industry continues to come out with high-quality games, there is reason to believe that fixed online could lose a significant amount of its market share.
Main drivers of growth
Fixed online gambling has enjoyed a large degree of popularity since its inception in 1994 due to one crucial factor: convenience. It is much easier for the average gambler to sit down and play online blackjack or slots than to get dressed, drive hours to the nearest casino and then have to wait for tables and tip dealers. Consequently, the mobile platform is even more convenient than fixed online. Reads the Juniper report:
"The most convincing and inherent advantage of the mobile platform is in the fact that it allows access anywhere and anytime. As mobiles are largely with their users 24/7, it means that, connectivity permitting, those users are theoretically always able to buy a lottery ticket, place a bet or play a remote game of poker, or partake of in-game/in-play betting."
Mobile casinos are capitalizing on their inherent advantage by developing more sophisticated games. The sector has truly come a long way from Snake, the first ever mobile game launched in 1997. New launches are being marketed as having "hyper-realistic 3D graphics" and "state of the art digital sound." While these are usually slight exaggerations, recent 3D slot and online poker apps are truly impressive and are giving gamers a reason to put down the laptop and play directly from their phones and tablets.
Another important factor is the increasing popularity and quality of tablets. Tablets are counted as mobile devices but are essentially small laptops. They perform almost all of the same functions as desktop and laptop computers, meaning that nothing is lost in terms of gameplay when switching to a tablet. As they are more convenient to use, expect tablets to be a main driver of mobile's challenge to the fixed online market.
Policy changes could provide tailwind
As much as the industry has grown in recent years, one major market remains largely untapped. That would be the United States. While the Justice Department announced in 2011 that it would allow states to create their own online and mobile casino markets, progress on the mobile end has been slow. Currently Nevada is the only state to legalize mobile casinos.
It is reported that New Jersey and Illinois are the only two states seriously considering joining Nevada. One state which legalized online casinos last year, Delaware, does not appear to be interested in doing the same for the mobile platform. Whether or not more states move forward on legalization will be significant for the future of the mobile market. While federal barriers are no longer in place, key high-population states like California, New York, Texas and Florida will have to legalize for the US to reach its potential as a consumer of mobile gambling services.
Why mobile won't overtake fixed online
Mobile is undoubtedly the most exciting sector in the entire gaming industry. It has grown the fastest and shows the most potential for future growth. However, it has a long way to go to catch up with and potentially overtake fixed online. With 63 million gamblers last year, its share of the iGaming market was surprisingly small.
Last year the mobile sector accounted for 17.4 percent of the iGaming industry's total revenue, with fixed online grabbing the remaining 82.6 percent. 12.9 percent of mobile revenue came from casino apps, which compete directly with online casinos. While mobile's market share has more than doubled since 2011, it still remains very small when compared to its larger counterpart. Recent trends will have to accelerate significantly for mobile to overtake fixed online anytime soon. One can envision a future belonging to mobile devices, but it is likely a long way off.