Super Fun 21 Blackjack
Super Fun 21 Blackjack Review
Number of decks: 1
Blackjack payout: 1:1
Dealer's forced move: Stands on Hard 17
Dealer's first card: One up
Split: Yes
Re-Split: 2
Split Aces: Yes – can draw
Double Down: Any
Surrender: Yes
Insurance: Yes
Practice for Free (opens in new window)
When playing Super Fun 21 Blackjack, one thing you can always count on is that the dealer will stand on any 17. Splitting is allowed, but only with unlike pairs of cards with a total value of 10. You can re-split three times, to get a maximum of four hands. Aces cannot be re-split, but you can draw and double down on split aces.
Doubling down costs the same as your initial bet, and you can still double down after a split. Insurance is available at a cost equal to your original bet, and you can surrender, losing half of your bet, but gaining the right to stop playing a hand if you are sure you're about to lose.
You can bet up to 500 USD/GBP/Euro in this game of Super Fun 21 Blackjack. Blackjack only pays even, at 1:1, but there are a couple of extra payouts to make up for this. Insurance is available, and pays at 2:1. If you Blackjack with all Diamonds, you are paid 2:1. If you have 6 cards, and score 20 or less, you win against any hand the dealer might have. Finally, if you score 21 with 6 cards or more, you are immediately paid 2:1, whether you win the hand or not.
Super Fun 21 Blackjack will please even the most discriminating players when it comes to graphics and gameplay. Everything in this game looks and feels realistic; there is no cartoony video game feel at all. The layout is well considered, with all the buttons in a good place, easy to see and reach (In Super Fun 21 Blackjack Gold all the buttons appear only when you need them. It also has some subtle animations added to it, which really give the game a special touch).
The cards are very readable, and stand in perfect contrast with the plush, green felt of the table. If you need to have a look at the rules, just move your mouse to the top right corner, and they magically fade into view! Microgaming has been making casino games for many years, and they definitely know what players want!
Because there are a couple of extra payouts in this game, and both of them pay for having 6 or more cards, it is a good idea to keep playing if you get a bunch of low cards in a row. These won't get you blackjack so you're not guaranteed a win, but they can add up slowly and give you some decent payouts, or even a win against the Dealer.
Super Fun 21 Blackjack is just what its name says it is – super fun! It's just enough of a twist on classic blackjack to keep the spirit of the game going strong, but the subtle differences make for a unique sort of gameplay. Low cards in this game are actually exciting, as they might lead to even bigger payouts. Overall, this game is a clear winner.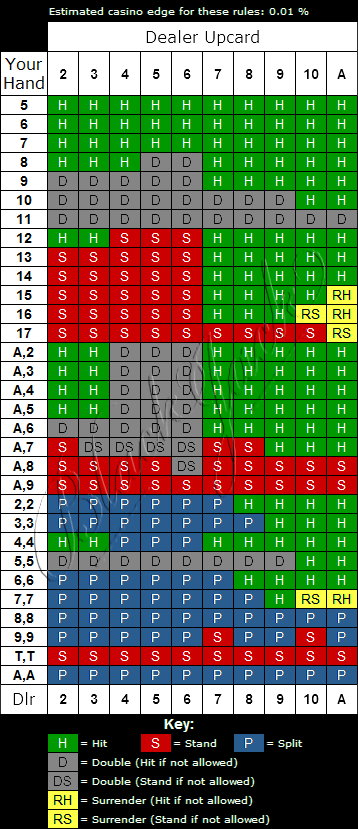 Blackjack Strategy

Strategy Chart

Casino Strategy

Online Strategy

Casino vs Online

Advanced Strategy

Beginner Mistakes

Bad Betting Systems