The Greatest Names in Blackjack (Part III)
Introducing the mustached lady of blackjack and the chameleon of the gambling, two of the greatest ladies in 21 history.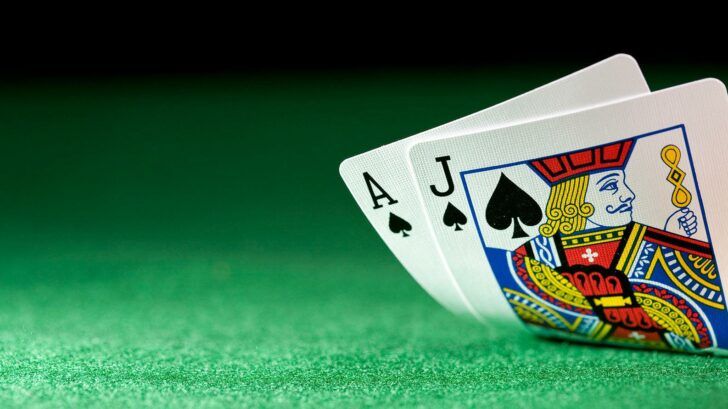 Who said that blackjack is only about testosterone? The third part of "The Greatest Names in Blackjack" is centered around the powerful women of 21.
Most people regard the world of blackjack as a male dominated area. However, there are plenty of female players who are just as, if not even more skilled than their male colleagues. Through the history of blackjack, there were always some prominent ladies occupying the seats of blackjack tables. Their wit and expertise elevated them to legendary status, and this cannot be taken away. Unfortunately, when it comes to the acknowledgment of female card players, there is still prejudice in the gambling community.
The mustached lady of blackjack
Eleanor Dumont, also known as Madame Moustache was a notorious blackjack player in the 19th century. In the generally male dominated world of gambling, Madame Moustache gained great fame with her investment, a gambling parlor named "Vingt-Et-Un." Dumont was born in France, but later she moved to the United States with hope for a better life. Since she was practiced at Vingt-Et-Un, the forefather of Blackjack cards, Eleanor decided to open a casino in Nevada City, California. She wasn't really welcoming with her fellow women, as only well-off men were allowed to enter her gambling unit. On the other hand, men admired her beauty and talents so her venture was a great a success. As the story of a woman dealer spread around the world, males came from all places just to see the rarity.
Most of the time, Dumont occupied the role of the dealer, but she was considered a great player, too. Unfortunately her casino success started to decline after the gold dried up in Nevada City. When Eleanor recognized the disastrous situation, she decided to leave and start again in a different city. During her journeys, Eleanor fell in love with Jack McKnight, who plundered all her money. But Eleanor was a though women, so she quickly made up a plan to turn her condition for the better. Unluckily, she forgot to consider some factors, such as her age. Our story reached the point where the 'Madame Moustache' nickname takes on its meaning. With age, Eleanor Dumont grew a rather thick and dark moustache. With her brand new facial accessory, Eleanor decided to try herself in prostitution, as the madame of a brothel. Her last venture was Bodie California, where she lost her money, and killed herself. Unfortunately, her inclusion to the Blackjack Hall of Fame was declined in 2006.
The chameleon of blackjack
Cathy "Cat" Hulbert is well-known in the poker community, but she was a skilled 21 player as well. Hulbert learned the game during her college years. It was of necessity, since she used the wins to pay for her education. She wasn't satisfied with ordinary jobs, so she decided to try herself as a professional card player. With her life savings in her pockets, she became a Las Vegas resident. She started to work as a blackjack dealer in the gambling mecca. Through her work, she met with a player who used advanced card counting strategies and was a part of a blackjack team called "The Czechs."
After discovering the thrills of card counting, Hubert joined the team of Ken Uston. She became an important part of the group, sometimes even as the "Big Player." Through the 60's and 70's she made a fortune on blackjack. Hubert was a notorious for her ways and blackjack strategies, so over 150 casinos blacklisted her. However, the great lady of blackjack wasn't really moved by the bans, as she visited the same casinos in disguise.
Among her costumes, you could find faux beards, wigs, man's and woman's clothes, too. Although, these masks were not enough, as she was arrested more than 50 times, for sneaking into casinos in spite of the bans. In Asia, Hubert was excluded from all casinos, even before she visited the country. Later she participated in the World Series of Blackjack and published a book "Outplaying the Boys: Poker Tips for Competitive Women".
Read also:
The Greatest Names in Blackjack (Part I)