Celebs at the Blackjack Table (Part I)
Read through this list of celebrity blackjack enthusiast, to learn about their blackjack style, wagers and favorite casino destinations.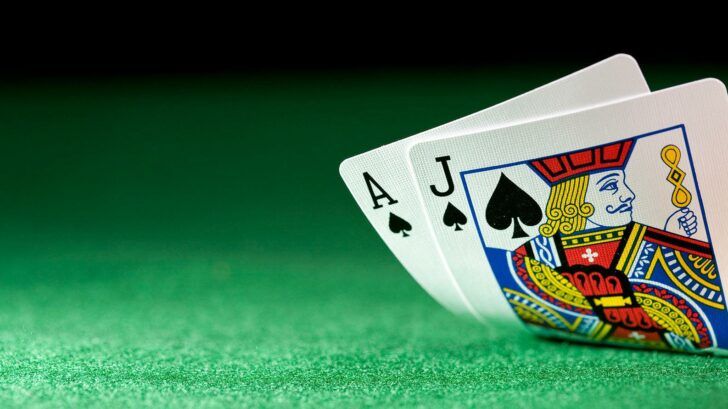 Meet with the rich and famous splitting the aces, since not even celebrities can resist the charms of blackjack.
From all card games, probably Blackjack attracts the most players from the celebrity world. Some may think that famous people are not into gambling, but they'd be surprised with the long list of superstars with desire for gambling. You can meet with numerous famous faces at blackjack tables all around the world. No matter female or male, this amazing card game has plenty of famous followers, eager to place their bets. Imagine running into Paris Hilton, P. Diddy, Ben Affleck or Prince Harry at your favorite gambling unit. You never know, maybe they are playing online blackjack in pajamas when they want some privacy. In our series you can read about the stars known for spending their money and time at casinos, just like the rest of us.
Paris Hilton: From parties to the blackjack table
The heiress of the Hilton Empire was all around the news after she celebrated her 31st birthday by taking a seat at a blackjack table. The reality star turned DJ was paid USD 100.000 to play a set in Atlantic City, and she took her paycheck to a casino. The quirky celebrity has managed to increase her nightly profits by 50%, as she left the destination with another USD 50.000. After the big win, Paris decided to post a picture of her big blackjack win to her official Instagram profile. Proud of her success, the socialite captioned the picture "At the blackjack tables #Killingit." The business woman is worth an estimated USD 100 million, but who wouldn't be happy with an additional USD 50.000 at her hands?
Paris Whitney Hilton was born in New York at 1981, as the great-granddaughter of Conrad Hilton the founder of the Hilton Hotels. She is known as television personality, model, actress, singer, author, DJ, and socialite. The first time Paris experienced the thrills of the spotlight was she signed with Donald Trump's modeling agency. Shortly after, Paris became a regular guest on gossip magazine covers, because of her wild party lifestyle and chaotic love life. The last push on her reputation, was a sex tape with her former boyfriend Rick Salmon. The footage was a media sensation, helping her reality show "The Simple Life," which was renewed for five season. Following the show, Paris Hilton emerged to international superstardom and built a business empire on her own. It seems that she's more than happy to wager her money on blackjack cards.
P. Diddy: The serious player
Unlike some other celebrities, P. Diddy takes blackjack really seriously. He is a recurring character in the blackjack world. Gambling news report, that the famous rapper required a blackjack table be placed in his dressing room at the MTV Music Awards. Diddy wanted to play free blackjack with his companionship during the breaks of the show.
In 2012, Diddy was invited to place the first bet at the newly opening gaming area at Atlantic City's Harrah's Resort. The superstar rapper was more than eager to accept the invitation at "The Loft," as he is known for his admiration for the historic game. There are differing reports about the amounts of his wagers, but based on his USD 700 million net worth they must be pretty lavish.
Sean John Combs, known as Puff Daddy, Diddy and P. Diddy was born in Harlem. He worked in the music industry before opening his own recording company, the Bad Boy records in 1993. He made huge profits on his clients, including The Notorious B.I.G. He released his own debut record in 1997, with great success. His other ventures include two restaurants, two fashion brands and a movie recording company. In 2002, he was featured on Fortune magazine's "Top 40 of Entrepreneurs under 40" at the eminent 20th place. His clothing line, "Sean by Sean Combs" was awarded by the Council of Fashion Designers of America Awards. The three time Grammy winner rap legend is known for his large bets and exceptional casino table manners.