Best Blackjack Apps for Android (Hidden Gems)
Jul 12, 2016
If you prefer apps instead of strategy charts and books, check out some of these well- and less-known blackjack apps and see your approach develop.
It seems that there's an app for everything nowadays, which we definitely appreciate. The number and variety of blackjack apps out there is truly amazing. It's really showing that this old game still hasn't lose its charm. Unlike new games and trends, blackjack remains searched-for and relevant. Many casino players don't know, that blackjack is not as plain and monotonous as it might initially appear. This game has many rule variations, which have bigger impact on the game that most would think.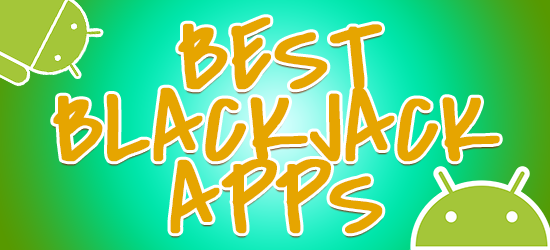 The colorful nature of blackjack makes it somewhat complex and exciting, at the same time. When the games' rules derive from classic, single-deck blackjack, you must adjust your strategy and card counting technique. However, the adjustment can be much easier if you know the basics by heart. Basic blackjack strategy is a must, and can be learned easily, by using charts. There're also some beginner-level card counting techniques, which are easy to memorize and follow.
In this article, we present you the best blackjack apps for basic strategy and some card counting techniques. There's something for everybody, so we hope that you'll find the app of your dreams among the following suggestions.
Basic Strategy Blackjack Apps
You cannot go simpler than the Blackjack Strategy Calculator. Yes, the app's design is rather outdated, but it does the job. You put insert all the values into the app and it will instantly tell you what should be your next step. However, this app is rather limited: it is restricted to your initial cards only. Yet, it is perfect for practicing basic blackjack strategy.
Blackjack Help is a more advanced version of Blackjack Strategy Calculator. First of all, you can choose between rule variations: European and American blackjack. The main difference is that European Blackjack is played with 6 decks, and is continually shuffled. While American Blackjack uses 4 to 8 decks, and you're not limited in doubling. The interface is easier to use, as all you have to do is tap on the cards to get a suggestion.
Combine the old-school method with new technology by using the Blackjack Basic Strategy Chart App. This little application provides you strategy charts based on the rules of the blackjack variant you're playing. The chart is fully customizable, suggesting the mathematically best odds at any Blackjack table.
This application is one of the most popular basic strategy blackjack apps, which does exactly what its name suggests: help you to learn basic strategy.
Blackjack Card Counting Apps
The improved version of Count'Em Blackjack, with better ad placements and more options. The app might seem intimidating at first glance, therefore, it's recommended for those who already know what card counting is and how it works. This app has a pro version, which is ad free and provides much more customization options.
Blackjack Cheats Free is a simple card counting app, which divides the card into three categories: low cards, middle cards, and high cards. It's effective too keep a count of the number of cards and their type, however, it's a basic application, so you must be familiar with a card counting strategy in order to take full advantage of it.
The BlackJack Card Counter app will help you in maintaining the running card count, providing real-time statistics about your session. Its regular users praise this blackjack app for its simplicity and features, that help to make quick decisions while counting.
---
Tags: best blackjack apps, blackjack apps, blackjack card counter apps, blackjack practice, blackjack strategy apps
Blackjack Strategy

Strategy Chart
Casino Strategy
Online Strategy
Casino vs Online
Advanced Strategy
Beginner Mistakes
Bad Betting Systems